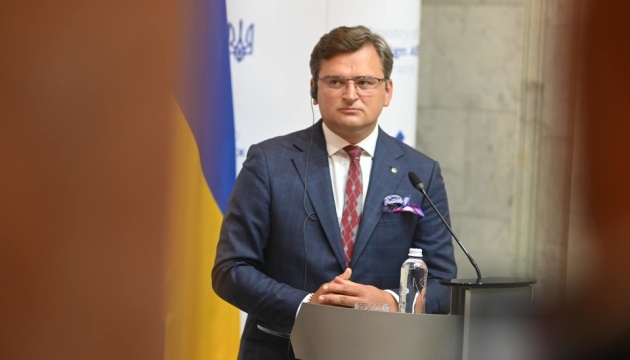 Ukraine sees Russia's interference in Belarus situation as unacceptable - Kuleba
The Ukrainian Foreign Ministry sees any external interference in the situation in Belarus as unacceptable, Foreign Minister Dmytro Kuleba has said.
"The Ministry of Foreign Affairs sees as unacceptable any external interference in the situation in Belarus in resolving the deep political crisis that has gripped the country. First of all, it is about the intervention of the Russian Federation and the Collective Security Treaty Organization (CSTO), where Russia is known to play a leading role," he said at a briefing on Friday, August 28.
At the same time, Kuleba said that Ukraine welcomes the initiative by Albania's current OSCE chairmanship and Sweden's upcoming OSCE chairmanship to offer Belarus mediation services to establish a dialogue between the government and the opposition.
"We believe that a broad national dialogue is the only way out of the current situation, which can help stabilize the situation in Belarus," Kuleba added.
Mass protests against the rigging of the results of the August 9 presidential election in Belarus have lasted for the third week. According to official figures, Alexander Lukashenko, who has ruled the country since 1994, received 80.1% of the vote, while opposition candidate Svetlana Tikhanovskaya garnered 10.1%.
op