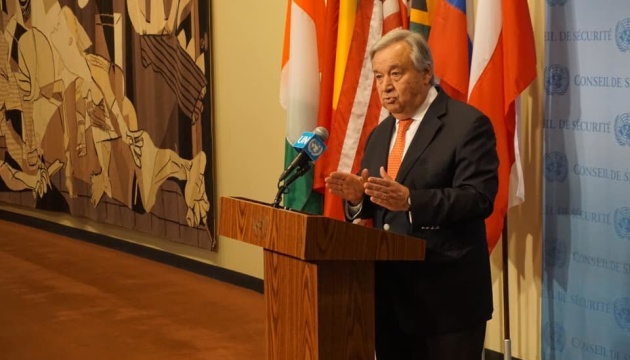 UN ready to support all efforts to end war in Ukraine – Secretary-General Guterres
The United Nations stands ready to support the ongoing efforts to bring peace to eastern Ukraine.
This is said in a congratulatory letter written by UN Secretary-General António Guterres to President Volodymyr Zelensky on the occasion of Ukraine's Independence Day.
Guterres expressed his support of the ongoing efforts to achieve a lasting peaceful settlement in Donbas and reiterated the UN's commitment to Ukraine's sovereignty and territorial integrity within its internationally recognized borders.
The Secretary-General also noted that as a founding member of the United Nations, Ukraine has consistently demonstrated a strong commitment to the values and goals of the UN, including through its important contributions in the areas of peace and security, as well as sustainable development.
Guterres added that "he looks forward to continuing the close partnership between Ukraine and the UN." "I wish your country and people a bright and successful future," the diplomat summed up.
Ukraine marks Independence Day on August 24.
Ukraine received Independence Day greetings from the presidents of the United States, France, Germany, Switzerland, Poland, Slovakia, the Prime Minister of Canada, as well as Pope Francis, Queen Elizabeth II and other world leaders.
ish