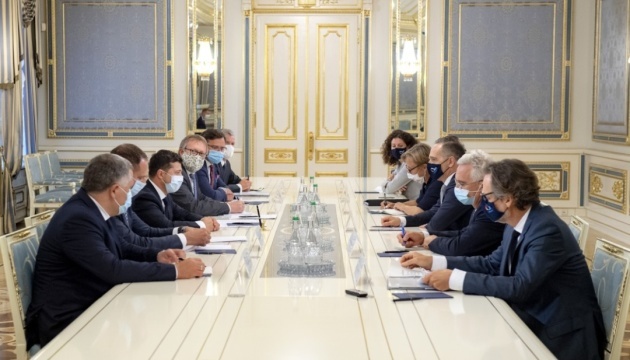 Zelensky, Maas discuss preparations for Normandy format summit
President of Ukraine Volodymyr Zelensky informed German Federal Minister for Foreign Affairs Heiko Maas about the security situation in Donbas and expressed hope that the Normandy format summit will take place as soon as possible.
"We are grateful to you personally, we are grateful to your ambassador, and we would especially like to thank Chancellor Angela Merkel for her continued support. She always supports us on all the priority issues we have: the issue of the war in the east, the issue of Crimea, the issue of our territorial integrity and sovereignty," Zelensky said, the press service of the Head of State informs.
He noted that the visit of Heiko Maas to Ukraine on Independence Day is symbolic evidence of special relations between Kyiv and Berlin.
"I am grateful that on such an important day for Ukraine - Independence Day - we have guests of such a high level," Zelensky emphasized.
The President of Ukraine also expressed gratitude for Germany's consistent support for the territorial integrity and sovereignty of our state.
The President paid special attention to the progress in the establishment of peace in eastern Ukraine and other steps that bring the next Normandy format meeting at the level of heads of state closer.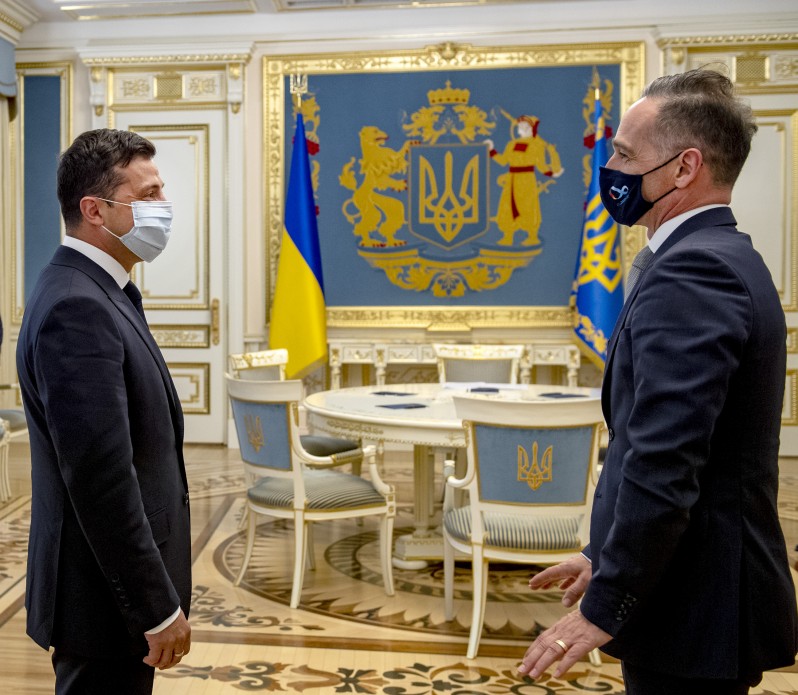 "[It's important that] we manage to hold a Normandy format meeting as soon as possible, prepare everything and really move forward. Now there is a feeling that the teams are working well. For 29 days there have been no combat losses or injuries. I believe that this is our great common victory," the Head of State said.
In turn, Heiko Maas assured that Germany would continue to make every effort to succeed in the peace process. He expressed hope that a meeting of the foreign ministers of the Normandy format countries, scheduled for September 2020, would give additional impetus to the implementation of the decisions of the Paris summit.
"Ukraine supports the German views that the summit of leaders should take place at the end of September," Volodymyr Zelensky stressed.
Due to the threat of the second wave of the COVID-19 pandemic, Volodymyr Zelensky and Heiko Maas also agreed on the need to deepen cooperation in the fight against the disease. The President of Ukraine thanked the Government of Germany for the recent decision to provide Ukraine with 18 ventilators.
Heiko Maas reaffirmed Germany's support for Ukraine's path towards European and Euro-Atlantic integration. At the same time, he agreed with the need to maintain the EU sanctions policy against Russia until the reasons for its introduction - the occupation of the Autonomous Republic of Crimea and the war in Donbas - are eliminated.
ol