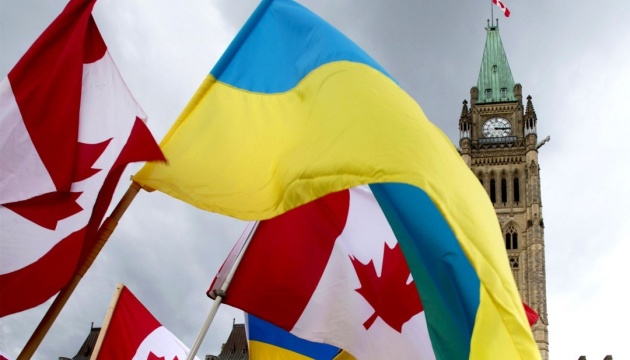 Three Canadian ministers greet Ukraine on Independence Day
Canada will assist Ukraine in every way in achieving success and establishing peace throughout the country, according to a joint statement made by Foreign Minister Francois-Philippe Champagne and Defense Minister Harjit Sajjan on the occasion of Ukraine's Independence Day.
"Canada's support for Ukraine's sovereignty and territorial integrity remains steadfast, and we will always remain a tireless advocate for a free and democratic Ukraine on its path toward a prosperous and secure future," the ministers said in a statement on August 24.
They added that common values and mutual cooperation had been the bedrock of the two countries' enduring relationship, from supporting Ukraine's reform efforts to engaging more women in peace and security. "These common values have served us well in the past and continue to do so, most recently as our nations have come together to jointly advocate for accountability, transparency, justice and reparations for the families and loved ones of victims of Flight PS752," Champagne and Sajjan said.
The ministers recalled that Canada remains a close friend of Ukraine. "Through Operation UNIFIER, the Canadian Armed Forces are assisting the Security Forces of Ukraine (SFU) to improve and build their capability and capacity. Since the start of the mission in September 2015, we have trained more than 18,000 members of the National Guard of Ukraine and the SFU," the statement reads.
Canadian Finance Minister Chrystia Freeland, in turn, said that her country would continue to unswervingly support the territorial integrity and sovereignty of Ukraine.
She wrote this on Twitter.
"My family and I proudly join the Ukrainian Canadians in celebrating Ukraine's Independence Day. Canada is a steadfast partner of Ukraine that will always stand up for its sovereignty and territorial integrity. Glory to Ukraine!" Freeland said.
Freeland is an ethnic Ukrainian, Canadian writer, journalist and politician.
op