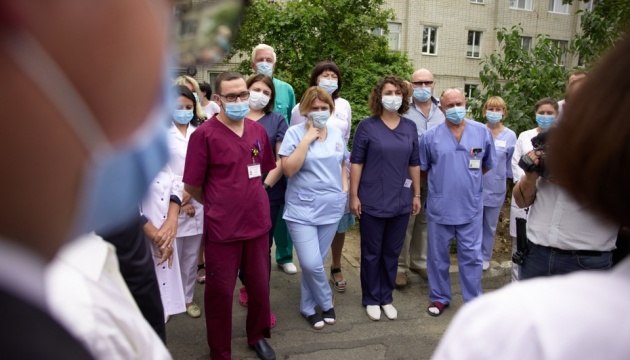 Ukrainian president meets with doctors in Kherson region
Ukrainian President Volodymyr Zelensky has said that medical workers in Ukraine should have not only good working conditions but also a decent salary.
He said this at a meeting with the staff of the Kherson City Clinical Hospital on Thursday, August 20.
"With all due respect to primary care physicians, it seems to me that it is unfair when the salaries of some doctors are higher than those of others. The comparison here did not depend on the quality of doctors, their professional actions, merits, education, etc. The comparison was only that part of the reform was carried out and part was not," Zelensky said.
He stated that the reform of the medical sector was just beginning and added that the authorities were doing everything to correct the situation.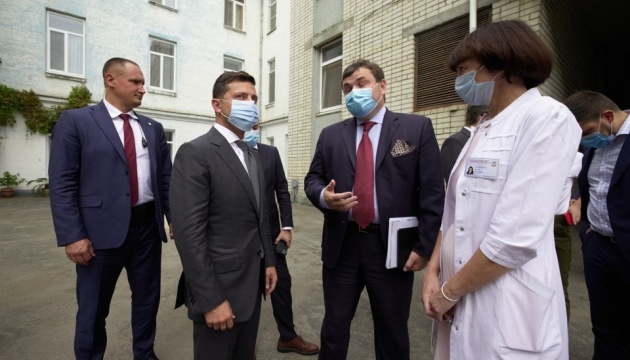 "We honestly said that there are doctors in our country, but medicine is a big problem. Our doctors are great, but we have no medicine, neither technically, nor in terms of conditions, nor in terms of the level of wages," he said.
Physicians also raised the issue of forming a clearer list of services to be provided to citizens. The head of state agreed that this should be done.
"There is nothing wrong if you honestly tell a person that something is free and something is not free - you have to spend money on it. People should understand this, and so it should be. They should not tell stories that everything is free in our country, and then not all services are provided to people," Zelensky said.
The director of the hospital, Alla Malytska, said that the reforms would be effective if the authorities and specialists in the relevant fields work closely together.
The president thanked medics for their work and wished them good health.
"Thank you for your work. I think some of our regions need your experience," Zelensky said.
op