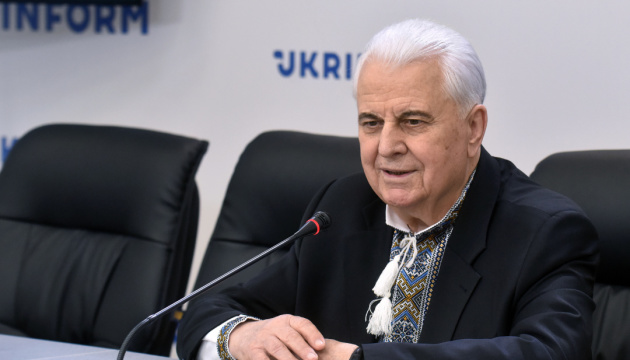 Kravchuk ready to sit down to talk with residents of Donbas who did not participate in war
Ukraine's first president Leonid Kravchuk is ready to sit down at the negotiating table with residents of the occupied Donbas who did not take part in hostilities and in management.
"The main thing for us is to hear people who live in Donbas. We declare everywhere that they are Ukrainians, this is our territory, and it is Ukrainian. To establish peace, we need to know the desire not only of those "leaders" who rule today in the occupied territories of Donetsk and Luhansk regions, but most importantly - the people who live there," he said in an interview with Radio Liberty.
First of all, Kravchuk notes, we are talking about civil society. "These are people who do not participate in management, did not take part in the war, did not torture those who were captured," he added.
As Ukrinform reported, on July 30, President Zelensky dismissed by decree the second president of Ukraine Leonid Kuchma from the position of head of the Ukrainian delegation to the Trilateral Contact Group and appointed the first president of Ukraine Leonid Kravchuk to this post.
On July 6, President of Ukraine Volodymyr Zelensky confirmed that 1st Prime Minister of Ukraine (1990-1992) Vitold Fokin, Vice Prime Minister Oleksiy Reznikov, and First Deputy Secretary of the National Security and Defense Council Ruslan Demchenko will work in the Trilateral Contact Group.
ish