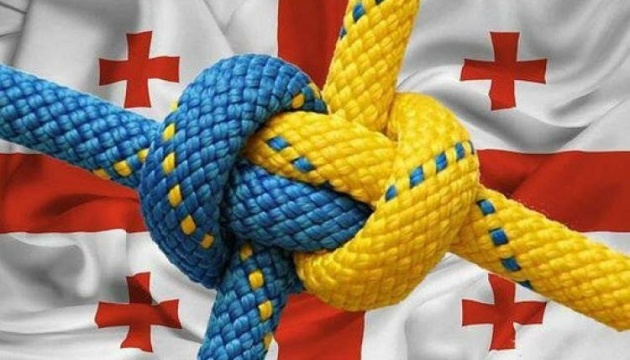 Ukraine, Georgia issue joint statement to condemn Russian aggression
The Permanent Missions of Georgia and Ukraine to the United Nations issued a joint statement on the 12th year anniversary of the Russia-Georgia August 2008 war.
Oleg Nikolenko, spokesman for the Permanent Mission of Ukraine to the United Nations, posted the text of the statement on Facebook
"We condemn the continued occupation and steps towards de-facto annexation of Abkhazia and Tskhinvali regions of Georgia and call upon Russia to immediately start the implementation of its obligations under UN Charter, the Helsinki Final Act, the fundamental norms and principles of international law and the EU-brokered Ceasefire Agreement of 12 August 2008, including the full withdrawal of its forces from the internationally recognized territory of Georgia and to reverse its illegal decision on the recognition of the so-called independence of Georgia's Abkhazia and Tskhinvali regions," reads the statement.
The diplomats welcomed Georgia's compliance with the 2008 Ceasefire Agreement and Georgia's unilateral reiteration and implementation of the non-use of force commitment and called on Russia to reciprocate.
"We are deeply concerned over the deteriorating security, human rights and humanitarian situation in Georgia's occupied regions, including increased Russian military exercises and intensified military buildup, the process of intensified so-called borderisation, illegal installation of barbed wire fences and other artificial barriers along the occupation line, ethnic discrimination against Georgians and grave human rights abuses, among them violation of right to life, restriction of freedom of movement, illegal detentions and kidnappings, and lengthy closures of so-called crossing points that have further destabilized the situation on the ground and severely impacted the security and humanitarian conditions of conflict-affected people," the statement underscores.
Ukraine and Georgia called on Russia "as the power exercising effective control to enable full and unfettered access by international human rights monitoring organisations to the Abkhazia and Tskhinvali regions of Georgia."
"We deplore the hybrid warfare tools intensified by the Russian Federation against Georgia and fabricated propaganda myths constantly attacking one of the laboratories of Georgia's National Center for Disease Control and Public Health - the Richard Lugar Center, which plays a crucial role in the fight against spread of Coronavirus (Covid-19) in Georgia," the diplomats noted.
Permanent Missions of Georgia and Ukraine to the United Nations reaffirmed their full support for Georgia's sovereignty and territorial integrity within its internationally recognized borders.
ol