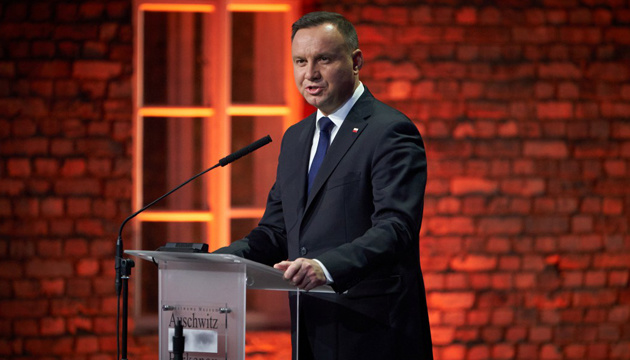 Shmyhal thanks Duda for supporting Ukraine at inauguration
Ukrainian Prime Minister Denys Shmyhal has thanked Polish President Andrzej Duda for his words of support for Ukraine in his inaugural address.
"We thank the President of Poland for his words of support," Shmyhal wrote on his Twitter account.
He also quoted Duda as saying at his inauguration that "in 2022, when Poland takes over the chairmanship of the OSCE, an important task will be to restore the full sovereignty and territorial integrity of our neighbor - Ukraine."
On August 6, Duda was sworn in for a second, five-year term as head of state.
Duda garnered over 51% of the vote in the second round of the presidential election on July 12, almost 2.5% more than his opponent, Warsaw Mayor Rafal Trzaskowski.
op