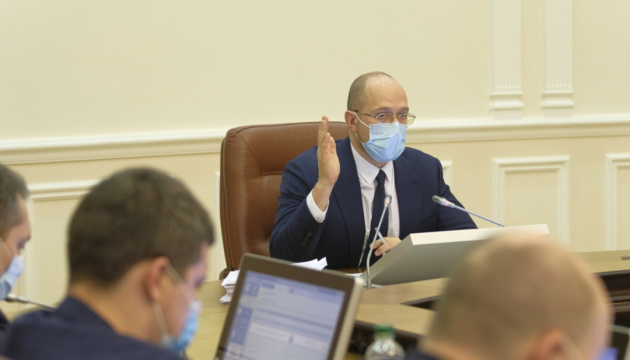 Ukraine's government approves regional development strategy until 2027
The Cabinet of Ministers has adopted a draft resolution approving Ukraine's state strategy for regional development for 2021-2027.
The government made the respective decision at a meeting on Wednesday, August 5, according to an Ukrinform correspondent.
According to Minister of Communities and Territories Development Oleksiy Chernyshov, the strategy outlines the trends and main problems behind the socio-economic development of the regions in the context of national challenges.
"The state strategy proposes new approaches to strategic planning and the implementation of state regional policy compared to previous periods. In this new strategy, we propose that the action plan for the implementation of the strategy be the main roadmap for achieving the goals and priorities of the state strategy. In the previous period, action plans that ensured the implementation of the strategy were not funded," he said.
Chernyshov said the strategy identifies three priorities for regional development: territorial cohesion, the economic development of individual territories and regions, human development and access to quality services.
Prime Minister Denys Shmyhal said the regional development strategy was an important document full of new content, with European approaches to regional development.
"The document defines how the state will develop and maintain territories, including urban agglomerations, monofunctional cities, rural areas in unfavorable conditions, mountainous areas, the Azov/Black Sea macroregion, border areas and other territories of our state," Shmyhal said.
He also stressed that the document took into account the formation of a new administrative and territorial structure of Ukraine, which, in particular, provides for the enlargement of districts.
On July 17, the Verkhovna Rada more than tripled the number of districts in Ukraine and significantly increased their size. Instead of 490 districts, Ukraine now has 136, including 17 of them located in Russian-occupied Crimea and in non-government-controlled areas of Donbas.
op