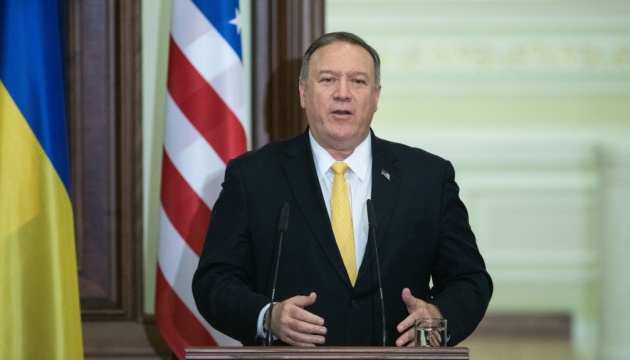 U.S. government supports increase in military aid to Ukraine - Pompeo
U.S. President Donald Trump's administration is positive about the decision of both houses of the U.S. Congress to increase the supply of lethal weapons to Ukraine in the defense budget for fiscal year 2021.
U.S. Secretary of State Michael Pompeo said this in his remarks at a hearing of the Senate Foreign Relations Committee, according to an Ukrinform correspondent.
"The administration does support the increase in lethal aid," he said in response to a question from Senator Rob Portman about the government's position on increasing spending to provide Ukraine with lethal weapons.
At the same time, Pompeo said the current administration was being unfairly criticized for not putting enough pressure on Russia.
"We've issued the Crimea Declaration. We've supplied Ukraine with lethal military hardware. We've sanctioned more than 360 Russian targets for everything from human rights abuses, to supporting the murderous Assad regime, to operating mercenaries and proxy forces around the world," Pompeo said.
He also stressed that Russia plays a destabilizing role, not only in Ukraine, but also in Syria, where it supports the Assad regime. In addition, Russia is building gas pipelines in Europe to increase its energy dependence, he said.
"Russia, too, is a destabilizing authoritarian force – in Ukraine, in Libya, in Syria, and inside of Western democracies. This administration has acted to protect our interests and our friends," Pompeo said.
op