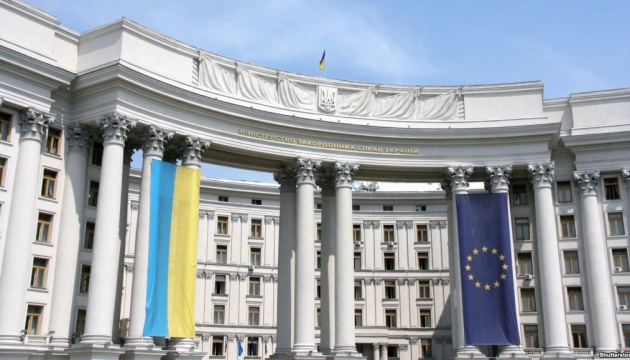 Foreign Ministry: Abolishing visa requirements for China won't affect Ukraine's relations with other countries
The decision to abolish visa requirements for Chinese citizens for entry into Ukraine will not affect relations with other countries.
"The formation and implementation of visa policy, including the introduction of visa / visa-free regimes for foreign nationals is a sovereign right of every state... There is no link between such a decision by Ukraine and the policy of other countries towards China. Accordingly, this decision cannot affect Ukraine's relations with other countries," the Ministry of Foreign Affairs of Ukraine stated in response to an inquiry from Radio Liberty.
As reported, President Volodymyr Zelensky introduced a temporary visa-free regime for Chinese citizens entering Ukraine for tourism purposes.
From August 1, 2020 to January 31, 2021, Chinese nationals can enter Ukraine and transit through Ukraine for tourism purposes with 30 days of permitted duration of stay in 180-day period.
On July 21, U.S. Secretary of State Mike Pompeo said during a visit to Europe that Washington wanted to form an international coalition to counter China's influence and accused Beijing of using the pandemic to advance its own interests.
ol