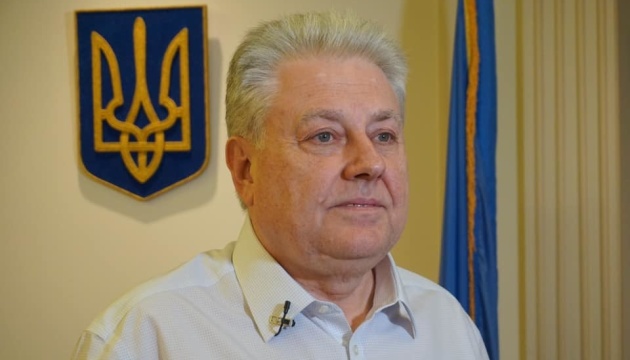 Ambassador Yelchenko: Zelensky's visit to US should include trips to several states
Ambassador of Ukraine to the United States Volodymyr Yelchenko does not rule out that the visit of President of Ukraine to the US may take place before the presidential election in November.
"It's hard to say. This may happen before the election. [We organize] a full-fledged visit, with trips to two or more states," Yelchenko said in an interview with RBC-Ukraine online media outlet when asked whether Zelensky's visit might take place only after the US presidential election.
According to Yelchenko, preparations are underway to open Ukraine's consulate general in Houston, Texas, and it would be a good idea for the President of Ukraine to open it.
The ambassador also noted that a trip to California could be made as no Ukrainian president had been there so far.
"A trip to Seattle, Washington state, where the fastest growing [Ukrainian] diaspora in the United States live, could also be made. According to our data, about 70,000 Ukrainians already work in and around Seattle. This community has formed over the past ten years, this is a new diaspora. Ukrainians work there in different sectors: from fishing to various IT giants. We hope that President Zelensky will be able to visit Seattle," Yelchenko said.
"No visit will be effective if serious documents are not signed and these documents should be prepared," the ambassador stressed and noted that several "serious projects" are currently being prepared for implementation.
As Yelchenko noted, the United States traditionally goes on so-called "foreign policy vacations" a few months before the presidential election which means that U.S. president usually does not leave the country and foreign leaders make much less visits to the United States. This year, such "vacations" coincided with the COVID-19 pandemic, the Ukrainian ambassador stressed.
ol