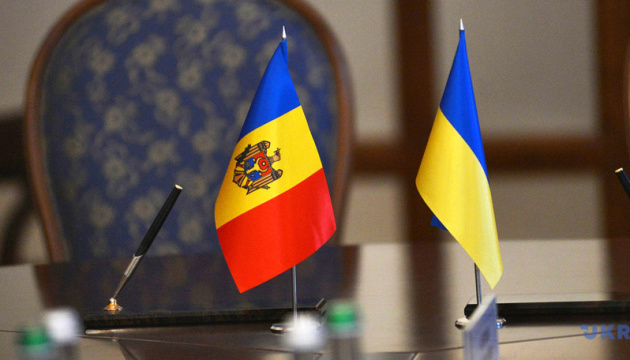 Moldovan foreign minister to visit Ukraine in near future
Moldova's Minister of Foreign Affairs and European Integration Oleg Tulea will visit Kyiv in the near future, the Ukrainian Foreign Ministry's press service has reported.
This issue was discussed during the Ukrainian-Moldovan political consultations in the format of a videoconference between Ukraine's Deputy Foreign Minister Vasyl Bodnar and State Secretary of the Ministry of Foreign Affairs and European Integration of Moldova Dumitru Socolan, the report said.
According to the report, during the consultations, both sides reaffirmed mutual support in resolving conflicts and countering Russian aggression on the basis of international law, primarily the principle of the territorial integrity of states.
Particular attention was paid to regional security issues and the coordination of efforts to resolve the Transdniestrian conflict.
"The need to withdraw Russian troops from Transdniestria, as well as to dispose of surplus ammunition in the village of Cobasna under international control, has been confirmed," the Ukrainian Foreign Ministry said.
Bodnar and Socolan also discussed practical steps to implement joint projects in the trade, economic, energy, transport, cultural, and humanitarian spheres. To this end, the parties agreed to prepare for regular meetings of joint commissions and working groups, primarily the Ukrainian-Moldovan intergovernmental mixed commission on trade and economic cooperation.
In addition, both parties agreed on further cooperation within international and regional organizations, such as the UN, the OSCE, the Council of Europe, the Organization of the Black Sea Economic Cooperation, and GUAM.
Socolan thanked the Ukrainian side for its help in returning home more than 15,000 Moldovan citizens in the context of measures to counter the spread of the COVID-19 pandemic. Bodnar, in turn, expressed gratitude to Moldova for the humanitarian assistance provided to Ukraine on June 28 to combat the effects of floods in the country's western regions.
op