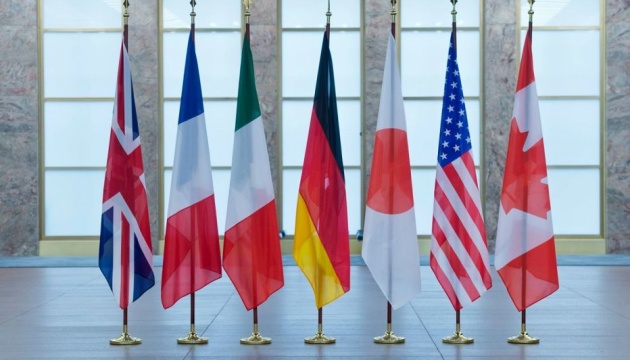 G7 ambassadors discuss judicial reform with deputy head of President's Office
The G7 ambassadors have held a meeting with Deputy Head of the Ukrainian President's Office Andriy Smyrnov and called on the government to adopt further legislation to strengthen judicial integrity.
"During a meeting with Deputy Head of the Office of the President Andriy Smyrnov, the G7 Ambassadors underscored the importance of judicial reform to economic growth and investor confidence, and urged further legislation to strengthen judicial integrity in line with the expectations of the Ukrainian people," the ambassadors said in a statement posted on their Twitter account.
At the same time, the ambassadors have stressed that if this new legislation meets Ukraine's international obligations, they will reaffirm their "readiness to nominate international experts to participate in a transparent process establishing an independent HQC [High Qualifications Commission]."
As reported by Ukrinform, on June 22, President Volodymyr Zelensky submitted bill No.3711 "On amendments to the Law of Ukraine 'On the judicial system and the status of judges and some laws of Ukraine on the activities of the Supreme Court and judicial self-governing bodies," to the Verkhovna Rada, which provide for provisions to Ukrainian legislation in line with the decisions of the Constitutional Court.
iy