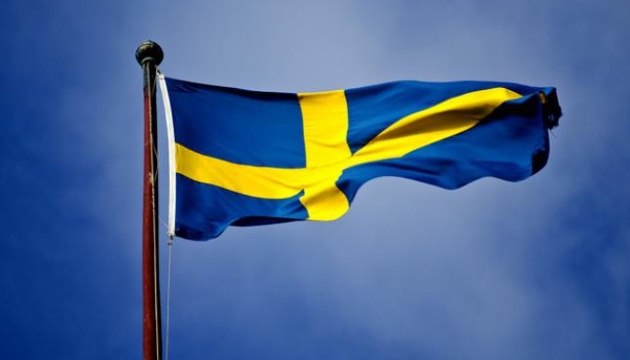 Swedish Embassy in Ukraine backs adoption of bill on media
The Swedish Embassy in Ukraine has expressed support for changes to media legislation in Ukraine and for the adoption of bill No. 2693 on the media, the embassy has said on its official Twitter account.
"We welcome progress on the Draft Law on Media, aligning it with Association Agreement and Council of Europe Standards. We are looking forward to inclusive stakeholder consultations and adoption of the law," the tweet reads.
On May 19, the Verkhovna Rada sent draft law No. 2693 on the media to the parliamentary committee on humanitarian and information policy for repeated first reading.
Earlier, on April 30, the committee decided to recommend that the Verkhovna Rada, based on the results of the consideration of the document at first reading, send the bill for second reading. In particular, it was proposed to prepare a new wording of the draft law on the media on the basis of the main and alternative bills, taking into account the remarks and suggestions of experts of the Council of Europe, leading associations of the media industry, and public media organizations.
Draft law No. 2693 on the media was registered in the Verkhovna Rada on December 27, 2019. It proposes introducing joint regulation in the field of media as a combination of functions and means of state regulation and sectoral self-regulation.
On July 1, the committee on humanitarian and information policy recommended that the parliament adopt a revised draft law on the media (No. 2693-d) at first reading.
op