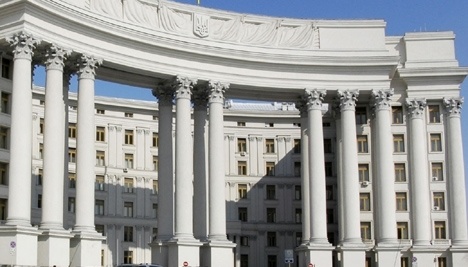 Ukraine protests against new wave of searches, detentions in Russia-occupied Crimea
The Ukrainian Foreign Ministry has expressed a decisive protest against a new wave of illegal searches and detentions of Crimean Tatars carried out on July 7 by the Russian occupation authorities in various districts of the Autonomous Republic of Crimea, the Ukrainian Foreign Ministry's press service has reported.
According to available information, at least six Ukrainian citizens were illegally detained as a result of searches - Emil Ziyadinov, Ismet Ibragimov, Alim Sufyanov, Seyran Khayretdinov, Oleksandr Sizikov, Vadym Bektemirov, Muratov Zekirya.
"Such actions of the Russian Federation are a continuation of repressive practices directed against Ukrainian citizens in the occupied Crimea, who seek to fully realize their human rights and fundamental freedoms. What is common for Ukraine and other democracies on the territory of the occupied Crimea is regarded as a threat and terrorist activity by the occupying power. Moreover, targeted searches of the homes of Crimean Muslims are evidence of religious persecution," the report reads.
The Ukrainian Foreign Ministry demanded that Russia faithfully fulfill its international legal obligations as an occupying power, which includes, in particular, an end to repression against the local population of the occupied Crimean peninsula.
Ukrainian diplomats called on the international community to continue to actively advocate for the protection of the rights and freedoms of the inhabitants of the Crimean peninsula and to increase pressure on Russia to end human rights violations in the temporarily occupied Crimea.
Early on Tuesday, July 7, in four districts of Russia-occupied Crimea, Russian security forces conducted searches in seven Crimean Tatar homes and detained several people.
op