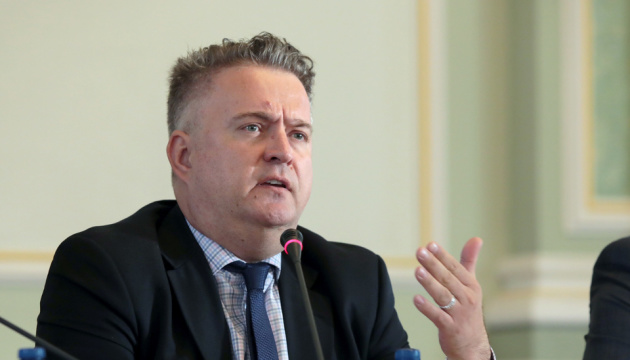 Kyslytsya: UN discussions about terrorism should take into account Russia's crimes in Donbas
Countering terrorism and criminal extremism amid global pandemic will be the main topic of discussion at the UN this week, where a wide range of challenges will be touched upon - from armed, cyber and biological threats to financing of terrorism.
Ukraine will also take part in the discussions and will remind the member states of the "terrorist component" of Russian aggression, Ukraine's Permanent Representative to the UN Sergiy Kyslytsya told Ukrinform.
"Throughout the week, government officials, as well as experts from UN member states and non-governmental organizations, will discuss the response to terrorist attacks, financing of terrorism, growing threats of biological and cyber-terrorism, center-right violent extremism, hate speech amid the pandemic, as well as gender aspect in counter-terrorist activity," the Ukrainian diplomat informed.
In addition, he said, the participants will discuss support for victims of terrorism during the coronavirus crisis, prevention of radicalization of young people, the importance of social cohesion, the role of civil society and the media to prevent and combat terrorism.
"The Ukrainian side will also be represented in the discussions and will definitely remind the UN member states that Russia's aggression against Ukraine also includes a terrorist component," Kyslytsya stressed.
The diplomat said: "The UN must be aware that the need to stop the malicious activities of terrorist sponsors should be one of the top issues on the international security agenda."
In addition, a week of UN discussions about terrorism will be a part of preparation for the UN Global Counter-Terrorism Strategy review.
"We hope that these discussions will contribute to the inclusiveness and transparency of the preparation for the review of the UN Global Counter-Terrorism Strategy. It is important for us to impartially reflect current terrorist threats and the readiness of the states to counter them in practice," the Ukrainian diplomat said.
In this regard, he reminded that the Ukrainian side had always taken an active stance in developing initiatives and proposals to combat terrorism. Thus, in 2017, at the initiative of Ukraine, which at that time was a non-permanent member of the UN Security Council, the first-ever resolution on the protection of critical infrastructure from terrorist attacks was approved, the Permanent Representative of Ukraine to the UN said.
ol