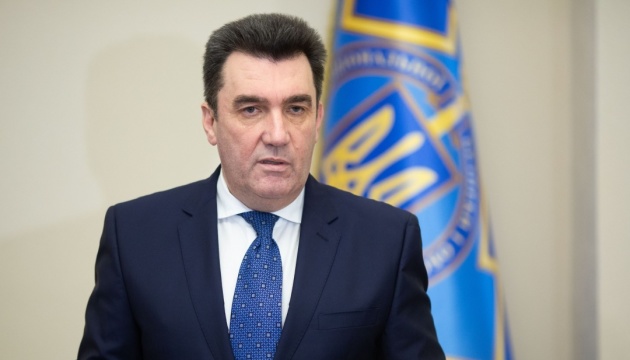 Danilov says elections in Donbas must be held according to Ukrainian law
Elections in Donbas will take place sooner or later, but only in accordance with Ukrainian law, with the participation of the Ukrainian Central Election Commission, Ukrainian parties and the media, Secretary of the National Security and Defense Council Oleksiy Danilov has said in an interview with the Ukrayinska Pravda online news site.
"As for the elections in Donbas, certain conditions must be met for them to take place there. Today, on the day of our meeting, I do not see how elections can take place there. If there are any changes, some processes, elections will take place there sooner or later. But they must take place on Ukrainian territory, there must be a Ukrainian flag above a polling station, there must be Ukrainian media, Ukrainian political parties. They must take place according to Ukrainian law, according to the Ukrainian Constitution, and the Ukrainian Central Election Commission must hold them there. So far, it is difficult for me to imagine such conditions," Danilov said.
He recalled that currently there are working groups as part of the Minsk and Normandy formats, but there are lines that Ukraine will never cross.
"Compromises? Yes, they are possible, but there are certain boundaries that we cannot cross with you. Why? Because the Ukrainian people will not allow us to do so," Danilov said.
He also stressed that the situation in Donbas today is difficult but stable. "The state leadership has a clear understanding of where the Ukrainian army and enemy forces are," he said.
op