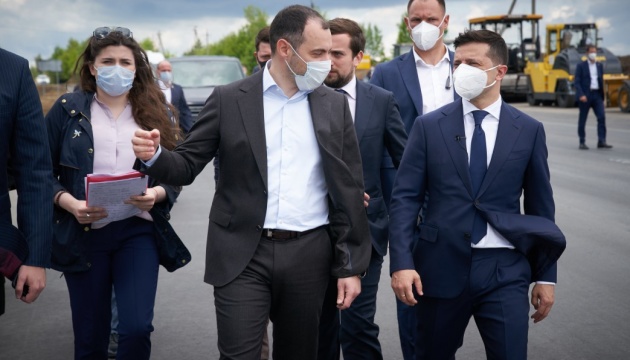 President inspects Great Construction projects in Khmelnytsky region
President Volodymyr Zelensky has inspected major repairs of the M12 Stryi-Ternopil-Kropyvnytskyi-Znamyanka highway, which is carried out in the framework of the Great Construction project.
The total length of the highway in the region is 140.7 km. This year it is planned to upgrade 56 km at the expense of the state budget and another 41 km - within the project with the International Bank for Reconstruction and Development.
"The M12 road is part of the international corridor GO Highway leading to Odesa. If we talk about Khmelnytsky region, this year we will repair all the necessary 100 km. In particular, we are making a bypass road," Chairman of the State Agency of Automobile Roads of Ukraine Oleksandr Kubrakov told Zelensky, according to the president's press service.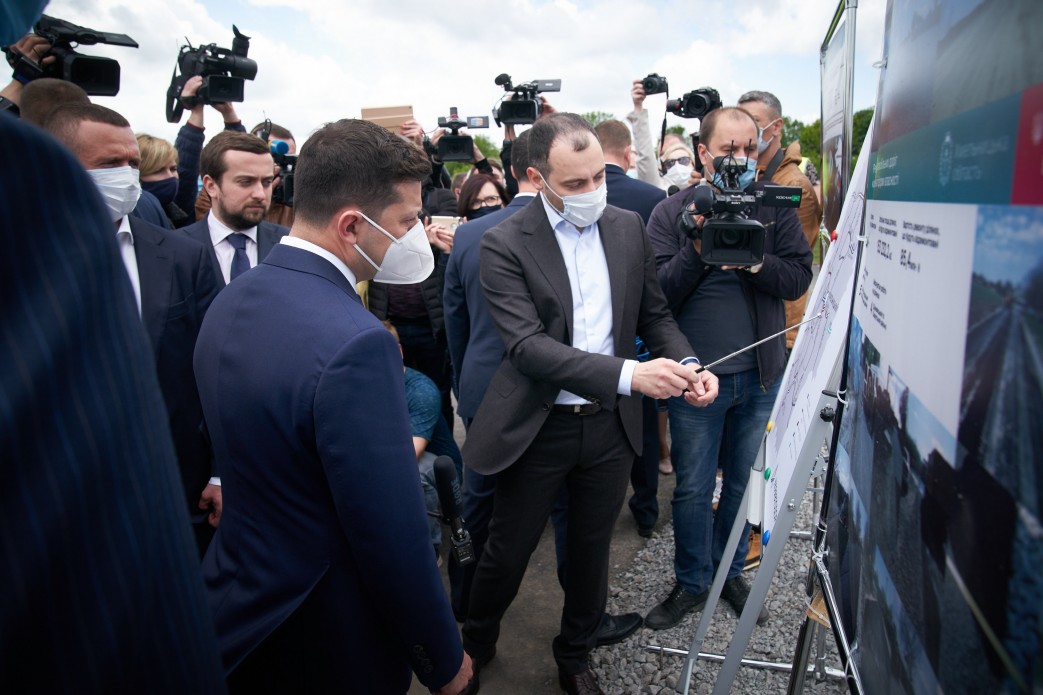 Kubrakov also said that this year it is planned to complete the repair of the road from Khmelnytsky to Kamyanets-Podilsky.
In addition, Zelensky noted that at the local level, roads leading to hospitals, hub schools and kindergartens should be repaired and built.
The head of state also got himself acquainted with the plans of reconstruction of the Khmelnytsky airport. It has not been operating for 20 years and is in poor condition. The airport is planned to be used as a cargo hub. UAH 1.5 billion is needed for the reconstruction of the runway.
The president offered to discuss the reconstruction of the airport with logistics companies interested in air transportation.
In addition, Zelensky supported the adoption of amendments to the legislation that will help attract additional funding for road construction in Ukraine.
ish