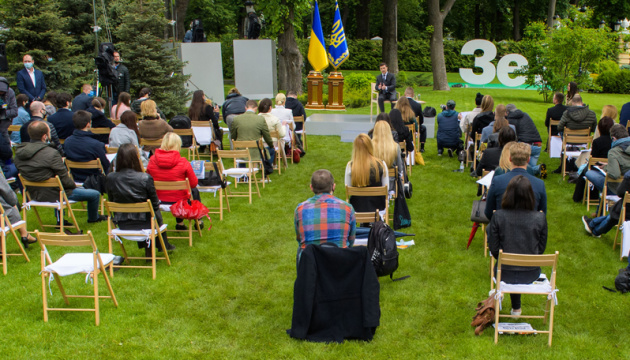 Previous government will face 'many verdicts and adventures' - Zelensky
Ukrainian President Volodymyr Zelensky has said that representatives of the previous government "will face many different verdicts and adventures," but this is a matter for Ukrainian courts.
He said this at a press conference in Kyiv on May 20 when asked whether he believes that during the first year of his presidency he has become a verdict for former President Petro Poroshenko, according to an Ukrinform correspondent.
"As for the verdict for Mr. Poroshenko, I am sure of it and I am sure that all this is still ahead. [...] I think they ruled the country so much that they will face many different adventures and different verdicts," Zelensky said.
He said he did not want to talk about it, because it was the power of the court, not the president.
Zelensky told Poroshenko during an election debate in April 2019: "I'm not your opponent. I'm your verdict."
The State Bureau of Investigation launched an investigation into 13 criminal cases involving Poroshenko. In most of them, the applicant is Andriy Portnov, Deputy Head of the Presidential Administration under Viktor Yanukovych.
op