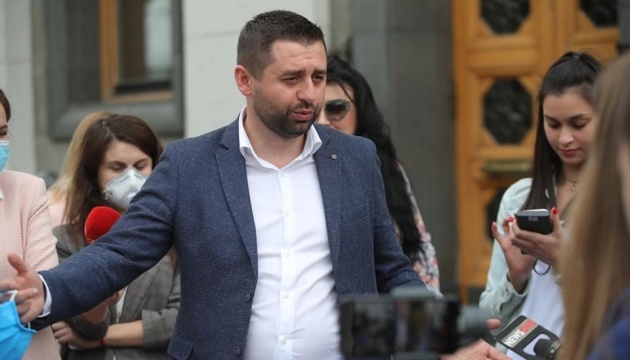 Arakhamia: Local elections cannot be postponed
Local elections in Ukraine cannot be postponed, Head of the Servant of the People parliamentary faction David Arakhamia said in an interview with Interfax-Ukraine.
"I honestly do not understand how this [postponement of local elections] can be done even if there is a new wave of pandemic, as it would be necessary to amend the Constitution. And two sessions should be held to [pass] the constitutional amendments. That is, it is physically impossible to stop the elections," Arakhamia said.
According to him, it is too early to talk about holding elections online as this requires settling a number of issues at the national level, which the Ministry of Digital Transformation currently deals with.
"Someday we will have a single demographic register and we will understand how many people are in the country, where these people are, where they live, and where they vote. That's when we can really enter this digital ID and give a person an opportunity to vote," the head of the faction said.
It is still possible to hold local elections on the whole territory of Ukraine, including in the occupied Donbas, although it is unlikely, Arakhamia reminded.
As reported, the local elections in Ukraine are scheduled for October 25, 2020.
ol