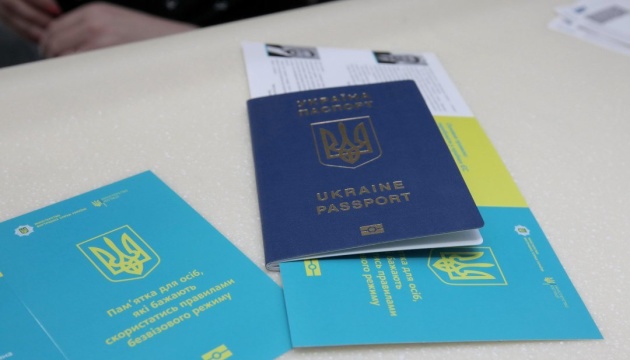 Kuleba: Visa-free regime between Ukraine and EU won't be cancelled due to coronavirus
Foreign Minister of Ukraine Dmytro Kuleba is convinced that the visa-free regime between Ukraine and the European Union will remain valid despite the closure of borders in Europe due to coronavirus pandemic.
"The visa-free regime will remain valid. If the Schengen area is formally or essentially lost, I think it will be irreparable damage to the EU. But we will actively work with our partners to ensure that, under any scenario, the freedoms that Ukrainian citizens received in relations with the EU, primarily the freedom of movement, are preserved," the diplomat said in an interview with the Yevropeyska Pravda online media outlet.
He acknowledged that the coronavirus pandemic had somewhat slowed Ukraine's relations with the EU, but Ukraine did not remove EU relations from the list of priorities.
"And my favourite industrial visa-free regime [the signing of the Agreement on Conformity Assessment and Acceptance of Industrial Goods] remain in place. In general, my position is very simple: 'You can postpone a war but never a lunch.' I mean that we must work in strategic areas even amidst the crisis," the minister said.
Kuleba also rejected the possibility of cancelling this year's EU-Ukraine summit.
"The summit cannot be cancelled by definition. If worst comes to worst, the date may be postponed, but it will take place in any case," the foreign minister stressed.
ol