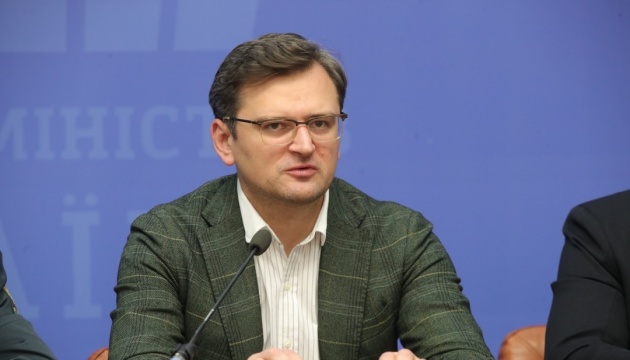 Ukraine, Romania foreign ministers discuss Russia's attempts to ease sanctions
Foreign Minister of Ukraine Dmytro Kuleba drew the attention of Romanian Foreign Minister Bogdan Aurescu to the inadmissibility of Russia's attempts to ease sanctions amid the Covid-19 pandemic.
"I would like to draw your attention to Russia's urges to ease sanctions under the pretext of coronavirus pandemic and the associated global economic distress. These urges are irrelevant and inadmissible. It is very important that no one can take the advantage of the current difficult situation to achieve political goals. Sanctions have been imposed as a result of Russia's aggression against Ukraine, and the coronavirus pandemic has nothing to do with this," Kuleba said in a telephone conversation with Aurescu, the Ministry's press service informs.
Romania's Foreign Minister assured his Ukrainian counterpart that he agreed with the approach to maintaining sanctions against Russia.
Aurescu confirmed that Romania firmly supported Ukraine's sovereignty and territorial integrity, as well as its integration into the EU and NATO. He also assured of support for Ukraine in the international organizations and formats Romania is a party to. Bogdan Aurescu also invited Dmytro Kuleba to pay a visit to Romania.
The Foreign Minister expressed his gratitude to the Romanian colleague for the unwavering support to Ukraine.
The ministers also discussed the importance of protecting the rights of the Romanian minority in Ukraine.
ol