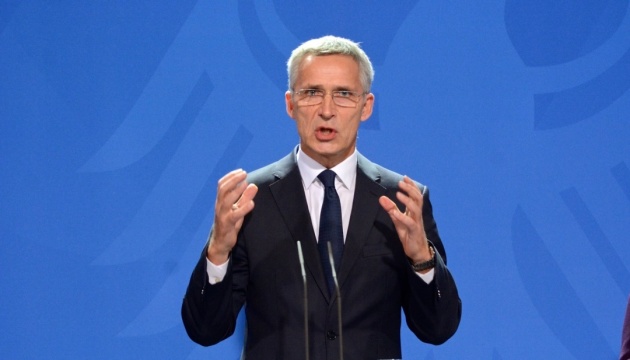 NATO Secretary General confirms support for Ukraine's Euro-Atlantic aspirations
NATO Secretary General Jens Stoltenberg presented the organization's annual report for 2019 in a video conference format on Thursday and confirmed the Alliance's open door policy and support for Ukraine's Euro-Atlantic aspirations.
"In 2019, Allies also restated their commitment to supporting eventual NATO membership of Georgia and Ukraine in line with the 2008 Bucharest Summit decision and subsequent Summits," NATO Secretary General's annual report for 2019 reads.
As noted, NATO's Open Door Policy is a founding principle of the Washington Treaty and one of the Alliance's great successes.
"NATO's door is open to all European democracies that share the values of the Alliance, are willing and able to assume the responsibilities and obligations of membership, are in a position to further the principles of the North Atlantic Treaty, and whose inclusion can contribute to the security of the North Atlantic area. NATO respects the right of every country to choose its own security arrangements. Each country has the right to choose for itself whether or not it joins any treaty or alliance," the report reads.
ol