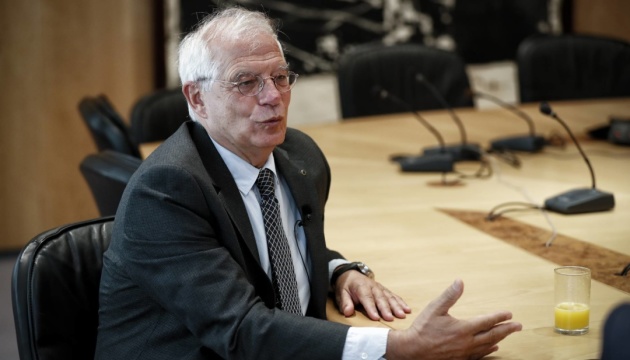 EU High Representative Borrell postpones visit to Ukraine due to coronavirus
High Representative of the European Union Josep Borrell has suspended his visit to Ukraine due to the outbreak of the novel coronavirus (COVID-19) and measures taken to prevent its spread.
Borrell said this in a phone call with Ukrainian Foreign Minister Dmytro Kuleba, according to the website of the European External Service Action Service.
"High Representative/Vice-President Josep Borrell was scheduled to begin his first visit to Ukraine on Sunday 15 March. However, due to the COVID-19 outbreak and measures taken to contain it, he had to postpone this visit. His intention remains to visit Ukraine at the earliest possible date," reads the statement.
Also, it notes that the EU will continue to strongly support Ukraine's sovereignty and territorial integrity as well as its reform efforts.
"The EU welcomes the steps taken by the Ukrainian leadership in the resolution of the conflict in the east of the country and around Crimea. In view of the upcoming sixth anniversary of the illegal annexation of the Crimean peninsula, the EU reaffirms that it does not recognise the illegal annexation Crimea and Sevastopol by Russia," reads the statement.
As Ukrinform reported, the World Health Organization (WHO) on March 11 declared the novel coronavirus (COVID-19) a pandemic.
Three coronavirus cases have been confirmed in Ukraine, including one death.
Starting from March 12, a quarantine has been introduced in Ukraine for three weeks, as well a package of anti-epidemic measures to prevent the spread of COVID-19 in the country.