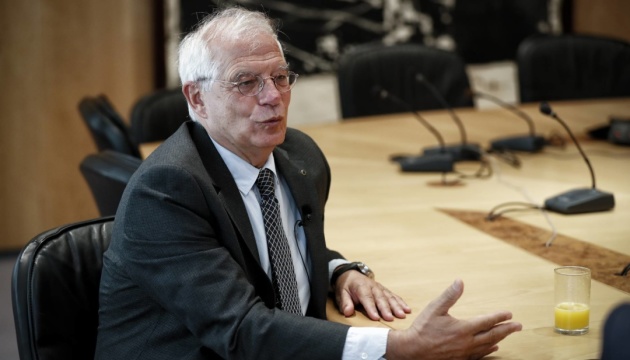 Borrell confirms intention to visit Donbas
Josep Borrell, the High Representative of the European Union for Foreign Affairs and Security Policy, has confirmed his intention to visit Ukraine and, in particular, Donbas.
"Indeed, I intend to visit Russia as soon as possible, but not tomorrow. The agenda for the next two months is already determined. First, we have to go to Ukraine. And we have also sent a strong signal regarding the five guiding principles, in particular in view of the Minsk agreements which underlie these five principles. They are all important. And when I talk about one principle, it does not mean that I forget about the other four. In a week, on Monday, I plan to visit Donbas area," Joseph Borrell said at a press conference following the extraordinary meeting of the EU Foreign Affairs Council in Zagreb, an Ukrinform correspondent reports.
Afterward, Borrell is going to visit Russia. He noted that it was a perfectly normal situation that the EU High Representative responsible for a foreign policy intended to speak and work with Russia as one of the EU's most important neighbors.
In March 2016, EU foreign ministers and the EU High Representative for Foreign Affairs and Security Policy, Federica Mogherini, agreed on five guiding principles for EU-Russia relations: full implementation of the Minsk agreements; closer ties with Russia's former Soviet neighbours; strengthening EU resilience to Russian threats; selective engagement with Russia on certain issues such as counter-terrorism; and support for people-to-people contacts.
ol