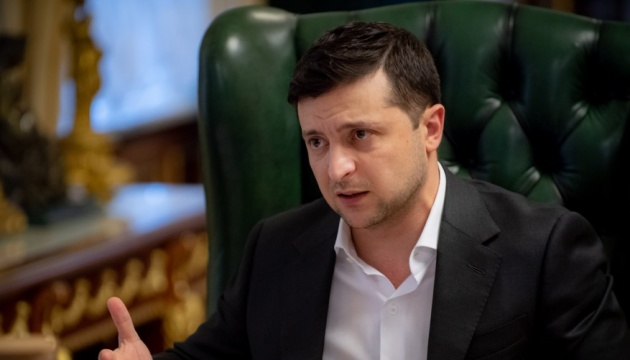 Zelensky tells G7, EU ambassadors reboot of government will not affect Ukraine's course
Ukrainian President Volodymyr Zelensky has met with the ambassadors of the G7 countries and the head of the EU Delegation to Ukraine during his working visit to Poltava region and assured them that the course chosen by the state remains unchanged, the press service of the head of state has reported.
"In an informal atmosphere, the participants in the meeting discussed the further course of Ukraine. In particular, the president stressed the unwavering chosen course for the implementation by the government and the Verkhovna Rada of policies aimed at ensuring the welfare, security, protection of the rights and freedoms of Ukrainians, as well as the creation of a strong rule-of-law state serving citizens," the Office of the President reported.
Zelensky also stressed that the reboot of the Cabinet of Ministers is aimed at improving the performance of the executive power and will not affect the stated priorities in domestic and foreign policy.
The president thanked the heads of diplomatic missions of the Group of Seven countries and the European Union for the practical assistance and political support for Ukraine's path of reform.
Zelensky is on a working visit to Poltava region on March 5-6.
op