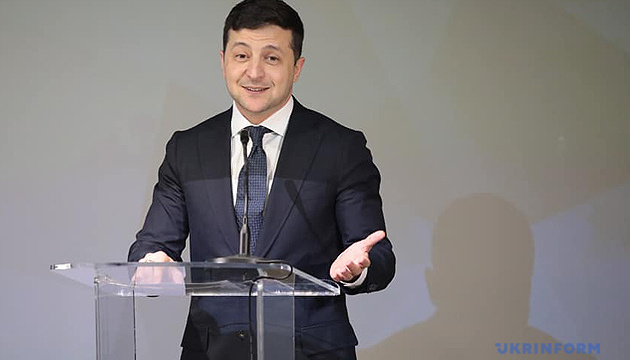 Zelensky to visit Poltava region for two days
Ukrainian President Volodymyr Zelensky will make a working visit to Poltava region on March 5-6, the press service of the regional state administration has reported.
The 14-day observation period for Ukrainians who arrived in Novi Sanzhary from Wuhan, China, expires on March 5.
A SkyUp Airlines jet carrying Ukrainians and foreigners evacuated from the Chinese city of Wuhan landed in Kharkiv early on February 20. On board the aircraft were 45 Ukrainians and 27 foreigners, as well as crew and doctors. Reports said that all people on board were healthy and had no symptoms of coronavirus.
The evacuees, together with the crew and doctors who were on board the plane, were brought to the medical center of the National Guard of Ukraine in the village of Novi Sanzhary in Poltava region. Locals were blocking the road all day so that the buses with the evacuees could not pass and demanded that they not be placed in a local health facility. However, when the buses arrived, law enforcement officers cleared the road for them.
Former Health Minister Zoriana Skaletska stays in isolation together with the evacuees.
op