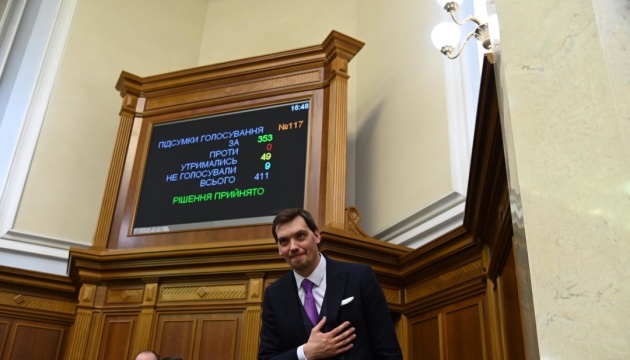 Parliament dismisses Honcharuk as Ukraine's prime minister
The Verkhovna Rada, Ukraine's parliament, has dismissed Oleksiy Honcharuk from the post of Ukraine's prime minister.
A total of 353 MPs voted for a respective draft resolution at a snap parliament meeting on Wednesday, according to an Ukrinform correspondent.
After the vote, Honcharuk and the entire composition of the Cabinet of Ministers left the session hall of the Verkhovna Rada.
Honcharuk tendered his resignation on March 3.
Incumbent Deputy Prime Minister, Minister for Communities and Territories Development Denys Shmyhal is to replace Honcharuk as Ukraine's prime minister.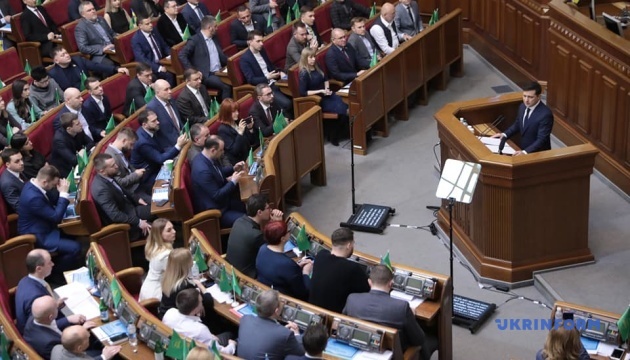 Honcharuk took up the prime minister's post on August 29, 2019. Prior to that, he headed the Better Regulation Delivery Office (BRDO).
On October 4, 2019, the Verkhovna Rada approved the government's program of activities proposed by Honcharuk. According to the law on the Cabinet of Ministers, after approval of the program of activities, the parliament cannot consider a motion of no confidence in the government and its dismissal for 12 months. The dismissal is possible only if the prime minister himself tenders his resignation.
op