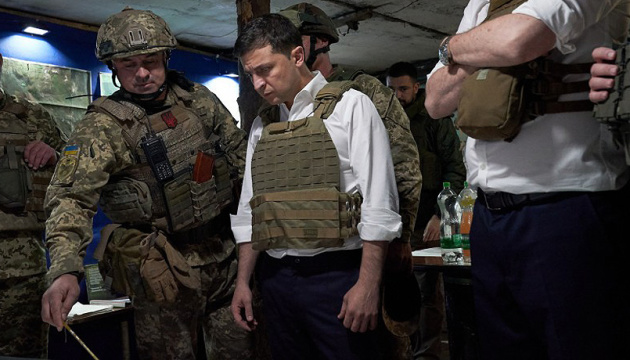 Zelensky approves structure of defense plan
Ukrainian President Volodymyr Zelensky has approved the structure of a defense plan.
A respective decree, No. 61/2020 of March 4, has been published on the website of the head of state.
The text of the structure of the plan has not been published and has the stamp "For Official Use."
The president also instructed the Cabinet of Ministers to ensure in due course, with the participation of the Security Service of Ukraine, the Foreign Intelligence Service and the National Bank of Ukraine, the development of a plan for the defense of Ukraine in accordance with the structure approved by the decree and submit it for consideration by the National Security and Defense Council.
op