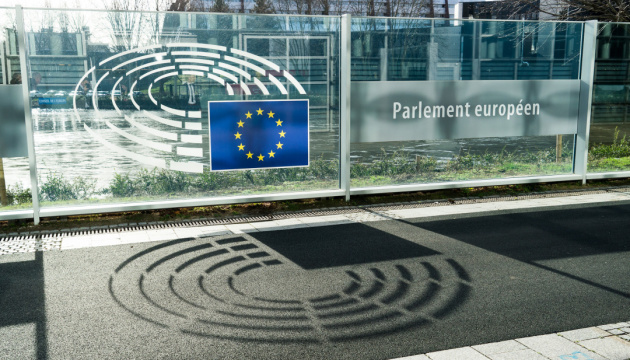 Attacks on NABU jeopardize Ukraine's European future - MEPs
A group of MEPs, among them well-known European politicians, friends of Ukraine, have expressed deep concern about Ukraine's European future and slammed attempts by certain political parties and groups in Ukraine to discredit and dismiss the leadership of the National Anti-Corruption Bureau of Ukraine (NABU), while the body is a tool in fighting corruption.
Ukrinform received the text of a respective statement from Vice-Chair of the Delegation to the EU-Ukraine Parliamentary Association Committee Viola von Cramon-Taubadel.
According to the document, the situation in Ukraine has become even more dramatic this week, as Ukrainian MPs are consistently trying to create a basis for the dismissal of the NABU leadership, which looks like politically motivated actions.
MEPs recalled that NABU's independence was a key condition in the EU-Ukraine Visa Liberalization Action Plan. Along with the High Anti-Corruption Court, which was later created, the EU sees NABU as a central part of anti-corruption reforms in Ukraine. The cooperation, which began to be established between NABU and the Prosecutor General's Office of Ukraine, gave hope that corruption cases involving top-ranking officials would finally be investigated and brought to courts.
The PrivatBank case is fundamentally important, which highlights the dangerous influence of powerful shadow players on Ukrainian politicians and institutions. Undermining and encroaching on the independence of a key government entity whose main task is to investigate important risks erodes confidence in the anti-corruption efforts of the Ukrainian government, the document reads.
"At a time when any concerns about the behavior of the NABU leadership are to be investigated within a transparent and independent process, we see instead an explicit political order directed by oligarch [Ihor] Kolomoisky. His unlimited political and financial influence on Ukrainian politicians jeopardizes Ukraine's European future and leads to the abuse of trust that the people of Ukraine have shown to the Zelensky government," Viola von Cramon-Taubadel said.
Her position was also shared by well-known European politicians, including Attila Ara-Kovacs, Petras Austrevicius, Reinhard Butikofer, Rasa Jukneviciene, Andrius Kubilius, and David Lega.
A respective letter, signed by these MEPs, expressing deep concern over the undermining of NABU's independence, was sent to the Ukrainian president and the Verkhovna Rada chairman.
op