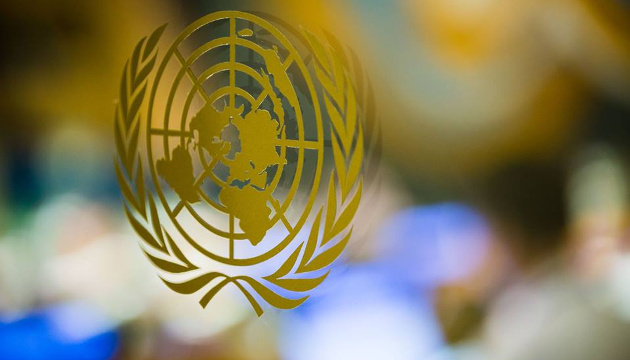 UN Security Council to discuss situation in Crimea on March 6
The Ukrainian delegation to the UN, with the support of partner countries, initiates the holding of an "Arria-formula" meeting of the UN Security Council on Friday, March 6, regarding human rights violations in Russia-occupied Crimea, Spokesperson for the Permanent Mission of Ukraine to the UN Oleg Nikolenko has told Ukrinform.
"An 'Arria-formula' meeting of the UN Security Council on the situation in the Autonomous Republic of Crimea and Sevastopol will take place on Friday. The initiators are Ukraine and partner countries - Estonia, the United States, Germany, France, Britain, and Belgium," the diplomat said.
Discussions will begin at 10:00 local time (17:00 Kyiv time).
The participants in the meeting from the Ukrainian side are expected to disclose the facts of human rights violations on the peninsula, inform Security Council members about the measures taken by Ukraine's leadership to protect the population in the occupied territories, as well as efforts aimed at the de-occupation of Crimea.
They will also discuss opportunities to deepen interaction between major UN institutions and civil society in order to put an end to human rights restrictions in Crimea by the occupation regime.
The Ukrainian side is to be represented by the Ukrainian president's permanent representative to Crimea, the leadership of the Mejlis of the Crimean Tatar people and representatives of Ukrainian non-governmental organizations.
op