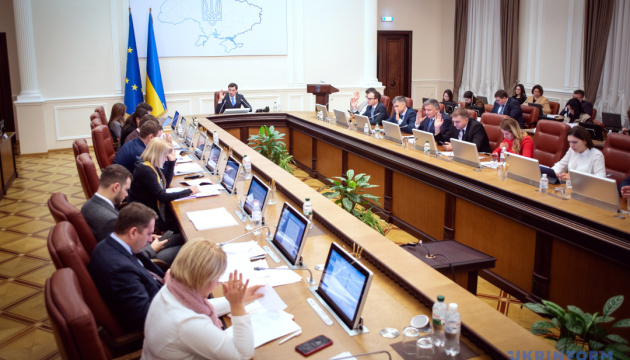 Government intends to create special group to develop defense plan of Ukraine
The Cabinet of Ministers at today's meeting plans to consider a draft resolution on the establishment of an interagency working group to develop a draft defense plan of Ukraine.
This issue has been included on the agenda of the government's meeting scheduled for March 3, according to the Government portal.
The Cabinet of Ministers also plan to consider amendments to the Procedure for using the funds provided in the state budget to partially compensate for the cost of agricultural machinery and equipment of Ukrainian production.
Among other issues for consideration are draft resolutions on approving the distribution of state budget subsidies to local budgets to support the development of integrated territorial communities in 2020; on conducting reviews of the state budget expenditures in certain areas in 2020, etc.
iy