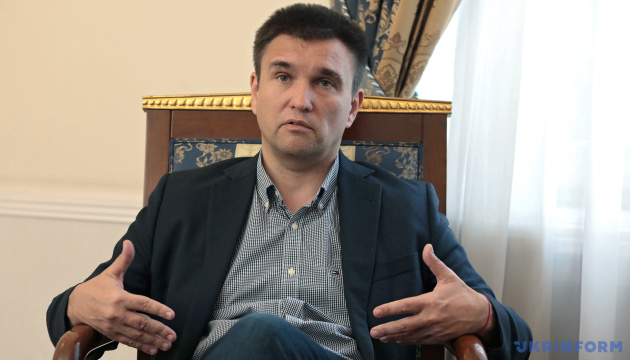 Ex-minister Klimkin: Free and fair elections in occupied Donbas in autumn absolutely impossible
Ex-foreign minister of Ukraine Pavlo Klimkin is convinced that it is impossible to hold local elections in the militant-controlled territory of Donbas in October under all the requirements of the Ukrainian legislation.
"I know exactly that holding free and fair elections in Donbas simultaneously with our local elections [in government-controlled Ukraine] in October is absolutely impossible," Klimkin said in an interview with Glavcom Ukrainian online media outlet.
In this context, he reminded that the election campaign should begin 60 days prior to the election, i.e., in late August, so the OSCE mission should arrive in the occupied Donbas in early August to make sure that the security situation is fine, that disarmament process has been successfully completed, that control over the border is ensured.
"It means that everything has to be done roughly prior to July. Do you believe that everything in Donbas will change surprisingly in five months and it will become safe? Do you believe that you will be able to work freely there and write about what is happening there and I will be able to run for Donetsk mayor? Do you believe that all the registers will be retrieved there and our Central Election Commission will be able to organize elections? It is impossible to do this pursuant to the standard procedure prescribed in the Ukrainian legislation, even with certain peculiarities," the ex-minister stated.
ol