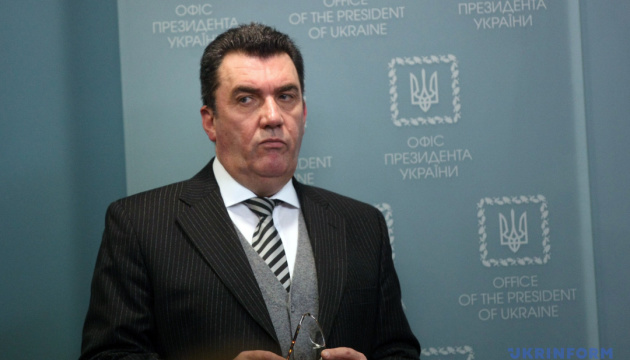 NSDC submits national security and defense strategy to Zelensky for signature
Ukraine's National Security and Defense Council, at a meeting chaired by President Volodymyr Zelensky, has endorsed a national security and defense strategy "Human Security – National Security," the press service of the head of state has reported.
"Following the meeting, the NSDC endorsed and proposed a draft strategy to the president for approval," the report said.
NSDC Secretary Oleksiy Danilov said at the meeting that the strategy stipulates that the highest priority and the main task of the state are to establish peace as a guarantee of the country's development.
"But this should not come at the cost of losing sovereignty and our territories," he said.
According to the report, the strategy is based on three main principles of state policy in the field of national security: deterrence (the development of defense and security capabilities to prevent armed aggression against Ukraine), resilience (the ability of the society and the state to adapt quickly to changes in the security environment, in particular, by minimizing external vulnerabilities), interaction (the development of strategic relations with key foreign partners, primarily with NATO, the EU and the US).
Danilov said that the priorities of national interests are upholding independence and state sovereignty; restoring territorial integrity within Ukraine's internationally recognized borders; social development, first of all human capital; protection of the rights, freedoms and legitimate interests of Ukrainian citizens; European and Euro-Atlantic integration.
At the same time, Danilov said that the strategy is a declaration, and its approval will be the basis for the development of other strategic planning documents in the field of national security and defense, which will determine the ways and tools for their implementation.
"The ultimate goal of the strategy is to promote a free, prosperous, safe, rule-of-law country, where all people have the right to establish themselves, where people breathe clean air, drink clean water, and with which the fate of their children and grandchildren is associated," he said.