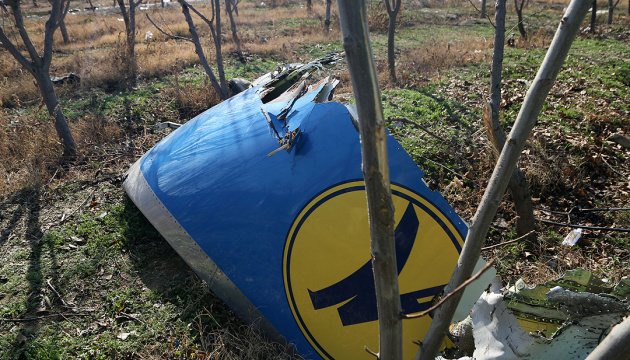 Iran invites NSDC Secretary Danilov to investigate UIA plane crash
Secretary of the Supreme National Security Council of Iran Ali Shamkhani had a phone conversation with his Ukrainian counterpart Oleksiy Danilov and invited him to come to Iran to participate in the investigation into the UIA plane crash.
"Shamkhani invited his counterpart [Danilov] to travel to Iran to jointly review the issue [the UIA plane crash]," the Islamic Republic News Agency (IRNA) says in a report.
Speaking with Secretary of the National Security and Defense Council (NSDC) Oleksiy Danilov, Shamkhani expressed condolences over the deadly accident and sympathized with the families of the victims.
In turn, Danilov called on Iran to continue joint cooperation and "accelerate the investigation of the tragedy."
A Ukraine International Airlines plane (Flight PS752) heading from Tehran to Kyiv crashed shortly after taking off from the Imam Khomeini International Airport at about 06:00 Tehran time (04:30 Kyiv time) on Wednesday, January 8. There were 176 people on board – nine crew members (all Ukrainians) and 167 passengers (citizens of Ukraine, Iran, Canada, Sweden, Afghanistan, Germany, and the UK).
On January 11, Iran admitted that its military had accidentally shot down the Ukrainian passenger jet. Iran's Islamic Revolutionary Guard Corps (IRGC) accepted full responsibility for the downing of the Ukrainian airliner.
ish