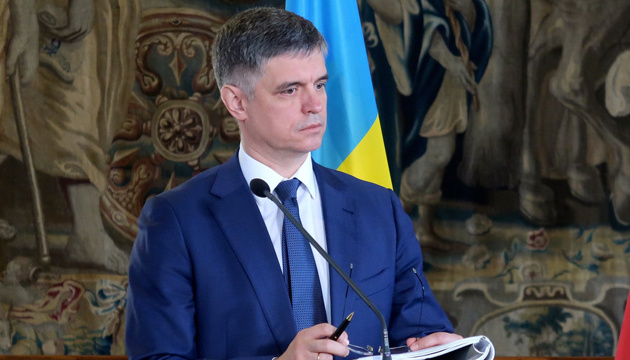 Prystaiko calls on Czech parliament to recognize Holodomor as genocide
Ukrainian Foreign Minister Vadym Prystaiko has called on the Czech parliament to recognize the Holodomor famine of 1932-1933 as genocide against the Ukrainian people.
He said this at a meeting with President of the Chamber of Deputies of the Parliament of the Czech Republic Radek Vondracek on Tuesday, February 4.
"Discussed intensifying our inter-parliamentary dialogue with Radek Vondracek, Speaker of the Czech Chamber of Deputies, in particular, the possible exchange of visits by Heads of Parliament. Encouraged the Czech Parliament to recognize the Holodomor as genocide against Ukrainians," Prystaiko wrote on his Twitter account.
Prystaiko is on a working visit to the Czech Republic on February 4.
op