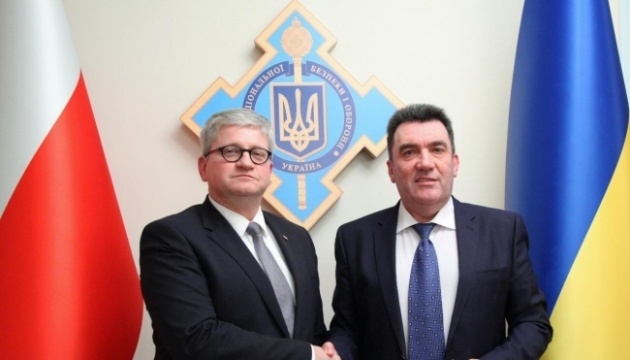 Ukraine, Poland to develop bilateral cooperation in defense, cybersecurity - NSDC
Secretary of the National Security and Defense Council of Ukraine (NSDC) Oleksiy Danilov has met with Secretary of State, Head of the National Security Bureau of Poland Pawel Soloch to discuss bilateral cooperation in the sphere of defense and cybersecurity, the NSDC's press service has reported.
"The parties exchanged views on the current situation in the area of the Joint Forces Operation. The NSDC secretary stated that, despite the agreements reached during a meeting in the Normandy Format, the dynamics of shelling attacks against Ukrainian positions, unfortunately, remains negative. Danilov and Soloch discussed in detail bilateral cooperation in the security and defense sector, in particular in the field of the military-industrial complex, as well as the intensification of cooperation at the level of the apparatus and experts of the two agencies. In this context, the NSDC secretary expressed the importance of further development of cooperation in the field of cybersecurity, noting that 'cyberattacks and the information war against Ukraine are extremely dangerous'," the report reads.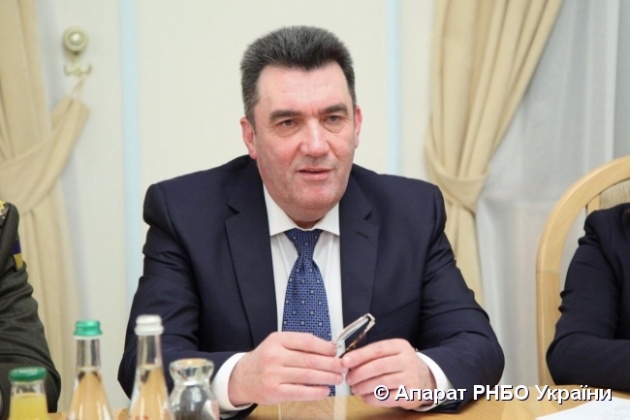 Danilov and Soloch also exchanged views on the situation in the countries bordered by the two states and expressed the need to expand the regional dimension of cooperation, particularly in the Baltic and Black Sea regions.
Soloch emphasized successful cooperation as part of the joint Lithuanian-Polish-Ukrainian brigade (LitPolUkrBrig) and emphasized the expediency of introducing such military cooperation between Ukraine, Romania, and Poland.
The parties also discussed the possibility of continuing activities in the format of the "Strategic Dialogue" of the heads of the national security agencies of Ukraine, Poland, the United States and Belarus, which was launched in Warsaw on August 30, 2019, noting that there is an interest in maintaining and developing this format of cooperation.
op