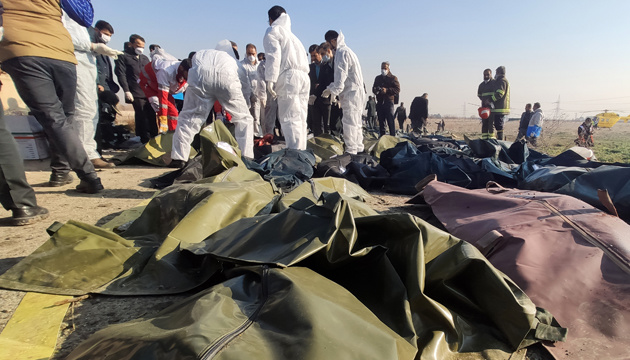 Canada's transport minister says flight recorders from UIA plane still in Iran
Flight recorders from a Ukraine International Airlines (UIA) plane that was shot down in Tehran on January 8 still remain in Iran, Canada's Transport Minister Marc Garneau told reporters in Ottawa on January 15.
"The black boxes are with Iran, which is leading the investigation and what we have been told by the Iranians is we will be allowed to participate not only in the decoding of the boxes but also the analysis," Global News quoted him as saying.
According to him, ten members of Canada's rapid deployment team are now on the ground in Iran, whereas officials from the Transportation Safety Board have begun their investigation into the downing of the aircraft.
"The Transportation Safety Board is also ready to deploy its second team of investigators to participate in the download of the flight recorder data and analysis … once we know where that will take place," Garneau said.
A Ukraine International Airlines plane (flight PS752), en route from Tehran to Kyiv, crashed shortly after take-off from Tehran's Imam Khomeini International Airport early on January 8. There were 176 people on board the aircraft. All of them died. The crash killed 11 Ukrainians (two passengers and all nine crew), as well as Iranians, Canadians, Swedes, Afghans, Germans, and Britons.
The Iranian side initially claimed that the plane had crashed due to technical problems. However, it stated on January 11 that the Ukrainian airliner had been shot down by Iran's armed forces accidentally.
op