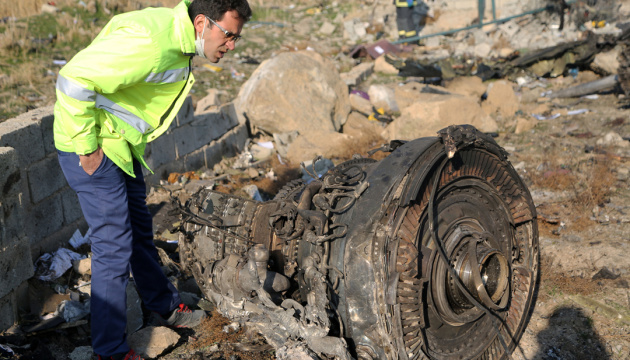 Iran announces arrest of suspects in downing Ukrainian plane
President of Iran Hassan Rouhani has vowed to punish those behind the accidental shooting down of a Ukrainian passenger plane near Tehran on January 8 as it emerged suspects behind the fatal error have been arrested.
He said this in a televised speech on Tuesday, according to the Evening Standard.
"It was an unforgivable error ... one person cannot be solely responsible for the plane crash," Rouhani said.
"Iranian armed forces admitting their mistake is a good first step ... We should assure people that it will not happen again," he said, adding that his government was "accountable to Iranian and other nations who lost lives in the plane crash".
Meanwhile, a judiciary spokesman said some people had been arrested for their role in the crash.
As reported, a Ukraine International Airlines plane (flight PS752), en route from Tehran to Kyiv, crashed shortly after take-off from Tehran Imam Khomeini International Airport at about 06:00 Tehran time (04:30 Kyiv time) on Wednesday, January 8.
There were 176 people on board the aircraft. All of them died. The crash killed 11 Ukrainians (two passengers and all nine crew), 82 Iranians, 63 Canadians, ten Swedes, four Afghans, three Germans, and three Britons.
On January 11, Iran admitted that its military had accidentally shot down a Ukrainian passenger jet.
Iran's Islamic Revolutionary Guard Corps (IRGC) accepted full responsibility for the downing of a Ukrainian airliner.
ish