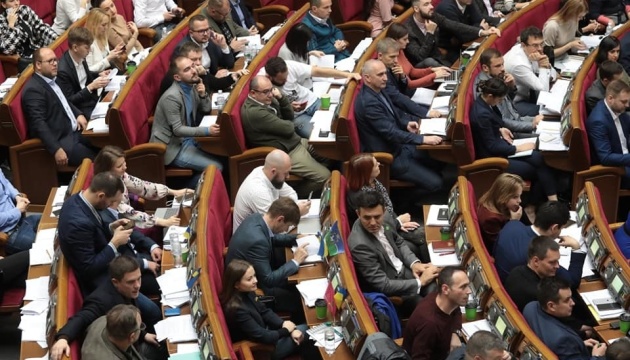 UIA plane crash: Verkhovna Rada insists on Iran acknowledging legal liability
The Verkhovna Rada Committee on Foreign Policy and Inter-Parliamentary Cooperation recommends voting for holding Iran responsible for downing the Ukraine International Airlines plane in Tehran.
"We all understand that the Parliament cannot disregard such a great tragedy. It must express its condolences and its position. The statement by the Verkhovna Rada aims to strengthen the negotiating position of the President and the Ministry of Foreign Affairs regarding the requirement for Iran's full acknowledgement of legal liability. Besides official apologies, the compensation to families of all victims should be granted," the press service of the Servant of the People Party faction reports.
In the prepared statement, the Verkhovna Rada calls on Iran to ensure a transparent investigation and calls on foreign states to elaborate the rules based on investigation results that will help avoid such tragedies in the future.
As reported, Ukraine International Airlines plane (Flight PS752) heading from Tehran to Kyiv crashed shortly after taking off from the Imam Khomeini International Airport at about 06:00 Tehran time (04:30 Kyiv time) on Wednesday, January 8. There were 176 people on board - 167 passengers (including two Ukrainians) and nine crew members (all Ukrainians). There were 82 citizens of Iran, 63 citizens of Canada, ten citizens of Sweden, four citizens of Afghanistan, three citizens of Germany, and three citizens of the UK.
Previously, it was claimed that the crash had been caused by technical problems. January 11, Iran announced that it had shot down the UIA passenger plane accidentally. The plane was perceived as a hostile object as it approached Iran's sensitive military base after take-off.
Iran's Islamic Revolutionary Guard Corps (IRGC) accepted full responsibility for the downing of the Ukrainian airliner.
ol