Volodymyr Yelchenko, former Permanent Representative of Ukraine to UN
Through UN, we are creating evidential basis for Russia's crimes and keeping pressure on Moscow
21.12.2019 16:30
We talked to former Permanent Representative of Ukraine to the UN and incumbent Ambassador to the United States Volodymyr Yelchenko a few hours before the Ukrainian president issued a decree on his appointment. Of course, a bunch of questions concerned Ukrainian-American relations. But diplomats, like no one else, are aware of the responsibility for their words. "We will talk once the president makes the decision," he said, smiling. Therefore, unfortunately, we had to postpone the discussion of the "American" topic.
On December 18, Yelchenko completed his four-year tenure as Ukraine's Permanent Representative to the UN, the post he has held since December 2015. We talk about the successes and failures of Ukraine, the diplomatic war, our friends and "non-friends," Russian provocations – everything that marked the last years of Ukraine's activity in the United Nations.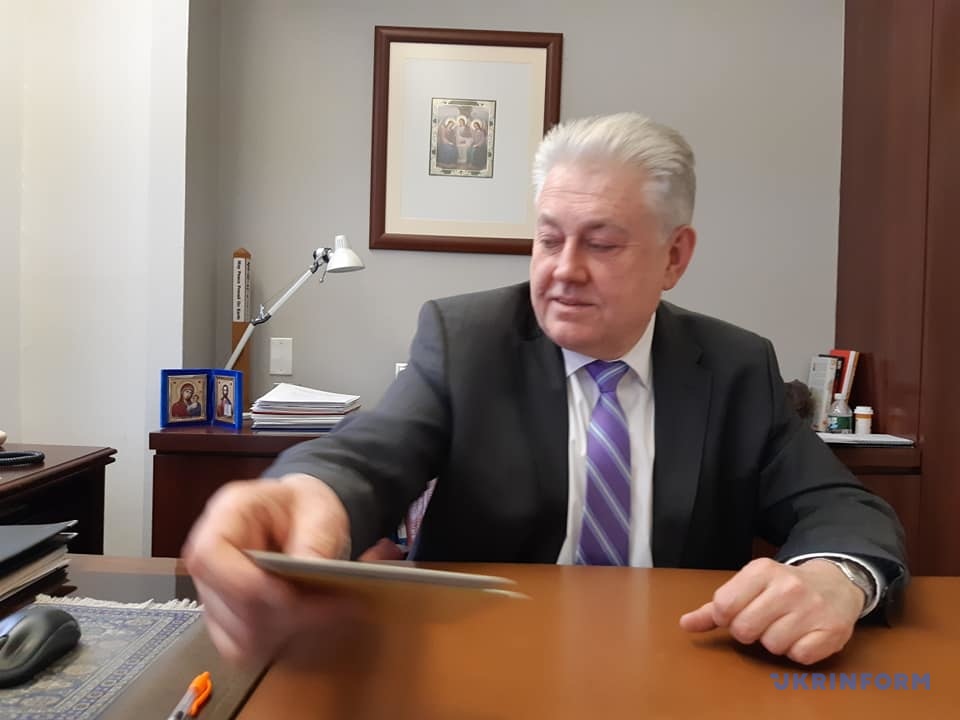 WHEN UKRAINE WAS A MEMBER OF THE UN SECURITY COUNCIL, THE EFFICIENCY EXCEEDED 100%
Q: Has Ukraine fully utilized the potential of the United Nations over the past four years in countering Russian aggression?
A: For two years - from 2015 to 2017 - our country was a non-permanent member of the UN Security Council. At that time, the efficiency exceeded even 100 percent. We have not only actively defended our own interests, but have also been able to demonstrate our position on other problems in the world and show that Ukraine is a responsible state capable of dealing with global challenges because UN Security Council members have a collective responsibility for maintaining peace and security around the world.
During those two years, we gained the authority at the United Nations, which helps us cooperate with other countries now, in particular, in terms of their support for our initiatives.
Without exaggeration, we have managed to form a powerful group of friends of Ukraine, which is extremely important in countering Russian aggression.
Q: Who belongs to this group of friends?
A: All EU countries, first and foremost, non-permanent members of the UN Security Council, as well as our main strategic partners - the United States and the United Kingdom. The latter, though paradoxically, will take a stronger position on the Ukrainian issue after Brexit. After all, London has had to move in the wake of the policy of the EU, where everything is not that simple, even with supporting sanctions against Russia. Whenever the issue of extending the sanctions regime is raised every six months, discussions are ongoing within the EU as to whether it should be kept in place in this form. The UK position is close to the U.S. position.
Among our friends are also Poland, the Baltic countries, Turkey. Although Ankara is building partnerships with the Russian Federation, its position on Crimea and Donbas is firm and unambiguous. Here it is entirely on our side.
Canada, Australia, and New Zealand also belong to this circle.
As well as European countries, which are not members of the EU, in particular, Switzerland, Norway, Iceland. There is only one country in Europe that cynically and chronically votes against all Ukrainian resolutions - Serbia. Although it considers EU membership to be a strategic goal, as Ukraine does, it is openly pro-Russian. And not only on the Ukrainian issue. This also amazes the representatives of European countries. Serbia looks like an island of negativity in Europe.
I would also include most of the Central American countries here, of course, except Nicaragua, Cuba, and Venezuela. El Salvador has just voted in favor of our resolution on the situation of human rights in occupied Crimea - it previously abstained. Panama, Costa Rica, Belize, Honduras vote for us all the time. Latin America is a huge reserve for our support, not least because in these countries there is a powerful Ukrainian diaspora that has some influence on the policies of these countries. Our embassies are not in all of them, but we are trying to engage with them within the UN.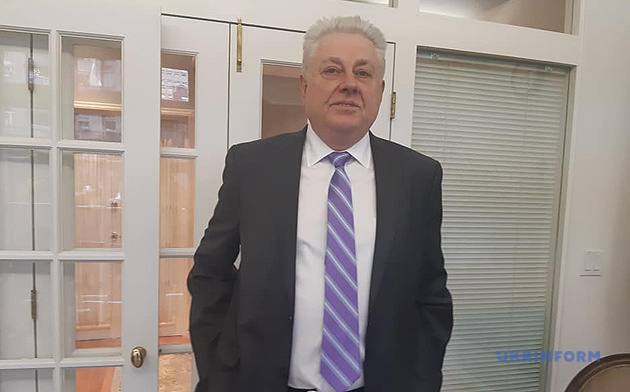 MINISTER KOLIADA WAS CONVINCED IN HALF A DAY OF THE ENORMOUS POSSIBILITIES OF THE UN
Q: But apart from friends, about two dozen countries are not friendly to us…
A: Yes, there's a group of states that traditionally vote against our resolutions. The vote on a Crimean human rights resolution has shown that there are 23 of them, just like last year. Everyone in Ukraine seems to know these countries by heart. These are some of the CIS countries, North Korea, Zimbabwe, Burundi, Syria, and other world "leaders" in respecting human rights.
Q: Among them are India and China...
A: Not always. India abstained during the vote on a resolution on the militarization of Crimea and parts of the Black Sea and the Sea of Azov on December 9. It also did not oppose the inclusion in the agenda of the UN General Assembly of the issue about the situation in the occupied territories of Ukraine.
It is telling that Singapore votes for a resolution on the militarization of Crimea for the second consecutive year. This is a small but influential country. I think other states in the region will follow this example.
Yes, it takes time and patience. As one of my teachers once said, "Nothing is done at the UN on the spur of the moment." Everything is worked out for years and sometimes decades.
Of course, there are many unused reserves. It seems to me that bilateral relations with distant countries, where at least our embassies are located, could have been more active. First of all, with the countries of Southeast Asia, Africa and the Arab world. In these countries, Russia is still outperforming us - at the expense of its scale and financial capabilities.
For example, out of 22 members of the Arab League, no country votes for our resolutions. Qatar and Yemen used to be on our side, but now they abstain. This question requires very serious analysis. Why is it so? After all, we have always maintained good relations with these countries in the fields of education (their students study in Ukraine), trade, military, and technical cooperation. Many of these countries, such as Egypt, are among the largest importers of our products.
In addition to political and security issues, the United Nations also deals with a huge number of other areas, about two hundred. There are many subsidiary bodies within the UN, such as the Economic and Social Council, various commissions. We are members of many of them. But in recent years, some central government agencies in Ukraine have shown complete passivity in their involvement in the work of these bodies. For example, there's a meeting of the Commission for Social Development, attended by 50 delegations, 25 ministers in charge of social issues, but there is no one from Ukraine.
This can probably be explained by the political situation, elections, the reformatting of the government, but next year we need to become actively involved in the work. There may be a lack of understanding that this may produce some results.
Yesterday [on December 16], Minister for Veterans, Temporarily Occupied Territories and Internally Displaced Persons of Ukraine, Ms. Oksana Koliada, came to the UN and saw many opportunities here - and not just through UN humanitarian assistance. Taking into account the problem of rebuilding Donbas, which will sooner or later arise, the experience of the United Nations in rebuilding the economy in areas affected by armed conflicts around the world is unique and invaluable. It must be taken and used. So it's not just about the allocation of funds.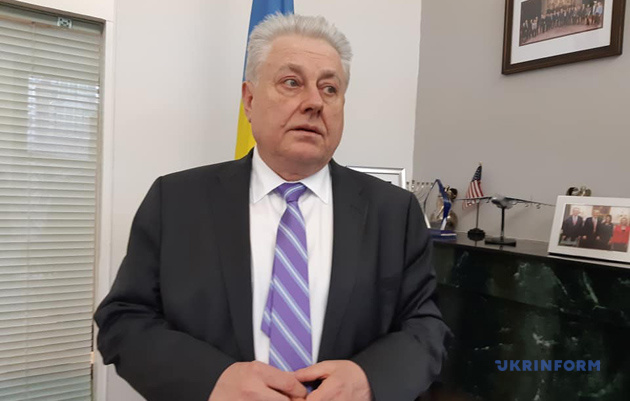 IF YOU REMOVED THE WORD 'RUSSIA,' WE WOULD HAVE VOTED 'FOR'
Q: How would you sum up the work of the Ukrainian delegation over the past year?
A: It was a year of change of power in Ukraine, its full reboot, which, of course, was reflected in our work to a certain extent. Our partners were waiting, not knowing what the policies of the new president and the new government would be. They were eventually convinced that foreign policy priorities remained unchanged. The visit of President Volodymyr Zelensky to the United Nations finally took place in the autumn.
Today [on December 18], the UN General Assembly adopted the fourth resolution on the human rights situation in Crimea. It can be said that this topic is "cemented" for the entire duration of Russia's occupation of Crimea.
It was not easy to adopt such a resolution for the first time - in 2016, a little easier for the second time. And now we have considerable experience in how to prepare and promote them. There is a group of countries that we can rely on. We know with whom and how to work.
A resolution on the militarization of Crimea and parts of the Black Sea and the Sea of Azov is adopted for the second year in a row.
Similarly, for the second consecutive year, a separate item on the situation in the occupied territories of Ukraine was included in the official agenda of the General Assembly.
I would say that this was a year when previously-won positions were secured.
Q: It is clear that we have friends and not quite friends. At the same time, a great number of states that abstain from voting - about 80 – always remain. What is their motivation?
A: Someone is afraid of Russia, someone depends on it. The most malleable ones vote against our projects. And those offering some resistance to Russians abstain. Many of them verbally declare their support for Ukraine but abstain from voting.
When it comes to human rights, there are dozens of states where these rights are not all right, and they do not accept such decisions.
Some states believe that Ukrainian resolutions are too acute and critical. They say, "If you did not name Russia and removed the word 'aggression,' we would have voted 'for'." But what is the point of such a resolution?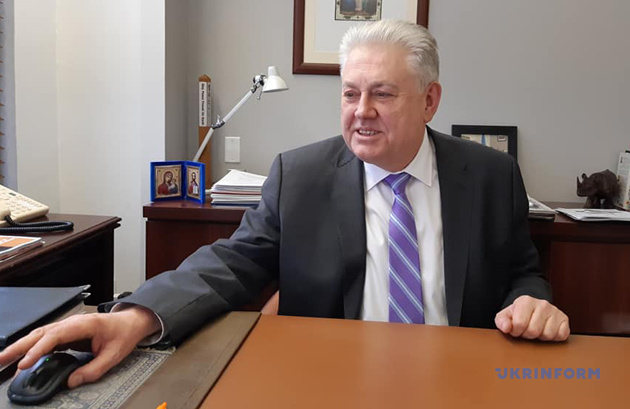 MOSCOW HAS CREATED A PROVOCATION OVER THE DEATH OF ITS REPRESENTATIVE
Q: Having worked for almost four years as an ambassador to Russia - even before the war - you probably had many acquaintances among politicians and diplomats there. Obviously, you meet them within the walls of the UN. How do you communicate with them?
A: An ambassador in any particular country can afford to avoid communicating with Russian diplomats. It will not work in international organizations, because it is part of the work. After all, we have to participate in joint meetings, groups and more. When Ukraine presided over the Security Council in February 2017 [each Security Council member alternately presides over the meetings for one month]. Of course, I had to talk to a Russian representative. But my old acquaintance in no way helps to bring the positions closer.
Frankly, when I went to New York for the second time [Volodymyr Yelchenko was also Ukraine's Permanent Representative to the United Nations in 1997-2001], I had the illusion that I could use personal contacts somehow. But in vain. Not only does their position not change, but over time it becomes even more aggressive.
Q: On December 9, when a resolution on the militarization of Crimea was considered, Russian representative Dmitry Polyanskiy resorted to an open provocation, trying somehow to oppose the position of the Permanent Mission and the Ukrainian state, saying that the authorities in Kyiv in every way demonstrate a positive attitude towards Russia [before a Normandy Four summit], while Ukraine's Permanent Mission to the UN is trying to ruin everything... If you had met with the Russian representative face to face afterward, what would you have told him?
A: There is a good phrase"hit the post." It was a classic example of hitting the post. Russia stated this in a hall where highly-qualified professional diplomats from 193 countries were present. It was strange for them to hear that a delegation may allegedly take a position different from that of their country's government or president.
By the way, I told Polyanskiy at the time (we met at a diplomatic reception): "You guys hit the post."
They did the same when a resolution on human rights abuses in Crimea was considered at a meeting of the Third Committee of the UN General Assembly on November 14. "Whoever presses the green button (i.e., votes in favor) will vote against the territorial integrity of the Russian Federation," the Russian representative said. It was a direct threat to committee members, which no one in the UN perceives. I think they even lost a few votes due to such a ludicrous statement.
They all repeat the mantra that the issue of Crimea is "closed"... Where is it closed if resolutions on Crimea are adopted every year, and in various speeches and reports in the UN system it is raised regularly?
Q: What other Russian provocations do you remember?
A: The most striking one is related to the death of Permanent Representative of the Russian Federation to the UN Vitaly Churkin – on February 21, 2017. It was then that Ukraine presided over the UN Security Council. Traditionally, in such cases, a press statement is issued or the president extends condolences or gives the floor to other members of the Security Council who wish to do so.
Russia, given Ukraine's presidency, resorted to an open provocation, demanding the adoption of a special document - a statement by the president of the Security Council, whose political weight is slightly lower than a resolution. This was not the case in the history of the UN. Of course, after consulting with other representatives, I did not do it. I opened a meeting of the Security Council, reported on this tragic news, gave the floor to all who wanted to express their condolences. After all, we are all human beings.
It all started the next day... Russia, in particular, the State Duma, threw mud at my name, saying that Ukraine's Permanent Representative, cynically violating all the laws of nature you could think of and even more, allegedly refused to honor the memory, etc. It was not true.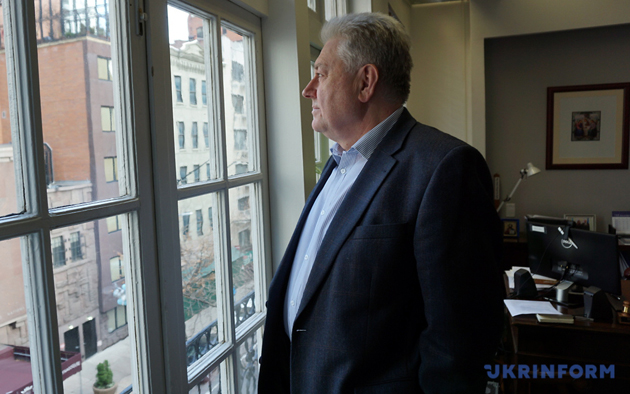 AN FSB AGENT NETWORK IS OPERATING IN THE UN
Q: How much does the Russian Federation influence the UN's work? A week ago, a report was prepared that Russia used UN classified information on the location of hospitals in Syria to carry out airstrikes against them. But the report was not made public at the insistence of the Russian side.
A: Of course, Russia is trying to block such things... It has a huge influence at the UN as a permanent member of the Security Rally. Someone respects it, but someone is openly afraid. Most of the 22 or 23 countries that vote in unison with Russia against our resolutions are 100 percent dependent on it either from arms shipments, or debt write-offs, or Russian infusions, without which the economy would not work. These are Nicaragua, Cuba, Venezuela in Latin America, Burundi, Sudan in Africa, Myanmar, Cambodia in Asia.
In addition, Russia influences the UN's work covertly - through its own staff. There are two to three hundred Russians working at the United Nations Secretariat. I think half of them are FSB agents, explicit or open.
This has happened since the Soviet era when every second worker in the USSR was a direct agent. Currently, Russian personnel work for the Russian special services or, to a lesser extent, for the Permanent Mission of the Russian Federation. In general, I believe that it is an agent network established within the UN.
In a word, Russia's influence at the UN is far greater than that of Ukraine and dozens of other countries. By the way, from time to time, we see the information that a United Nations officer from Russia has been asked by U.S. intelligence services to go home. That is, sometimes they are caught.
And this situation has changed little since the Soviet era.
At the time, among UN employees there was the Soviet Union quota and separate quotas of the Ukrainian SSR and the Belarussian SSR. About 15-20 people worked from Ukraine, as well as five more each in Geneva and Vienna. But there was another interesting, hidden, quota from the USSR – regarding people we didn't even know about.
I remember how in the second half of the 1980s, when I was still a young diplomat, I was instructed to visit in a U.S. prison an employee who belonged to the quota of the Ukrainian SSR, although he seemed to be from Novosibirsk and had nothing to do with Ukraine. It was a KGB agent who was caught photographing a military base. By the way, he himself did not know that he was in the documents from the USSR.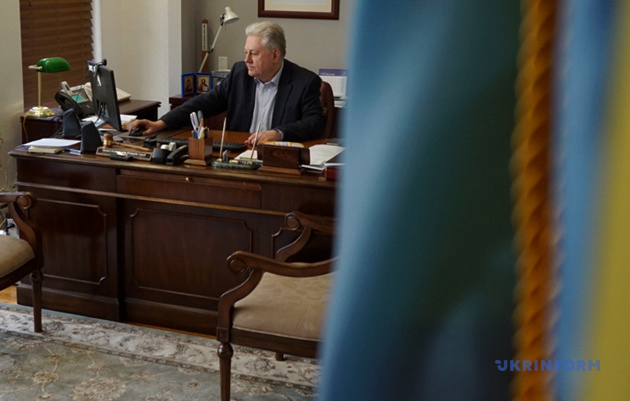 UN RESOLUTIONS ARE CREATING AN EVIDENTIAL BASIS AND KEEPING PRESSURE ON RUSSIA
Q: Why to approve UN documents on Russian aggression if Russia does not comply with them?
A: First, UN resolutions are creating an evidential basis for international lawsuits. I am not saying this is a direct result, but, perhaps, we would not have made positive decisions in international courts if it had not been for these resolutions. They already contain several dozen provisions in which Russia is named the aggressor and the occupying power. For international courts, this is the same proof as a person's fingerprint. If the UN General Assembly said so, so it is so. And it is much easier to accuse Russia of certain actions. There will come a time when both individuals and businesses will be able to demand the return of confiscated property in Crimea. After all, UN documents give every legal basis to consider this confiscation illegal. This will definitely happen over time.
In addition, UN decisions maintain the level of political pressure on Russia. If these resolutions were not passed, it would give grounds to believe that "the Crimea issue is closed" or that it doesn't exist at all.
Russia may not comply with these documents, but they are complied with by the rest of the world.
Q: Despite the UN's recognition of Russia's actions as aggression, documents often contain phrases such as "call on both parties for a ceasefire" or something else. Which "parties" are they talking about?
A: That is why these parties are not named in the documents for everyone to interpret them as they want. We see Russia and Ukraine here. In the vast majority of cases, this is the kind of UN terminology that helps everyone save face. Unfortunately, it is supported by some of our close partners. They often state that the responsibility lies primarily with the Russian Federation, but urge both parties to take some action.
But, except the Russians themselves, I have never heard of Ukraine and "DPR/LPR" being called "parties."
Q: It is known that five permanent members of the UN Security Council - the United States, the United Kingdom, China, France, and Russia - have a so-called "veto power," meaning that each of them can block any decision of the Security Council. Many speak of the need to limit such power with respect to permanent members of the Security Council that are involved in conflicts and wars? Is it realistic?
A: To be frank and honest, I think it's unrealistic. After all, each of these five countries needs to agree to that...
Q: The media say that the UN is not going through the best of times - it is primarily about delays in funding from the United States. Some see this as "conspiratorial" intentions to disrupt the organization or make it more obedient. How would you comment on such assumptions?
A: This is not true. Of course, financial services like to talk about the crisis in order to spend less money.
There is no and there has never been a financial crisis at the UN. Precisely because I've been hearing about it for forty years. But I have never seen a salary delayed even for a day. Well, a few escalators were turned off inside the headquarters, and you have to use elevators...
There are delays in the payment of contributions from member states, first and foremost, the United States, but in the end, they pay them.
The United Nations' financial "hardship" is evidenced by the UN Pension Fund that exceeds $60 billion! This money works all over the world, even invested in Ukrainian bonds.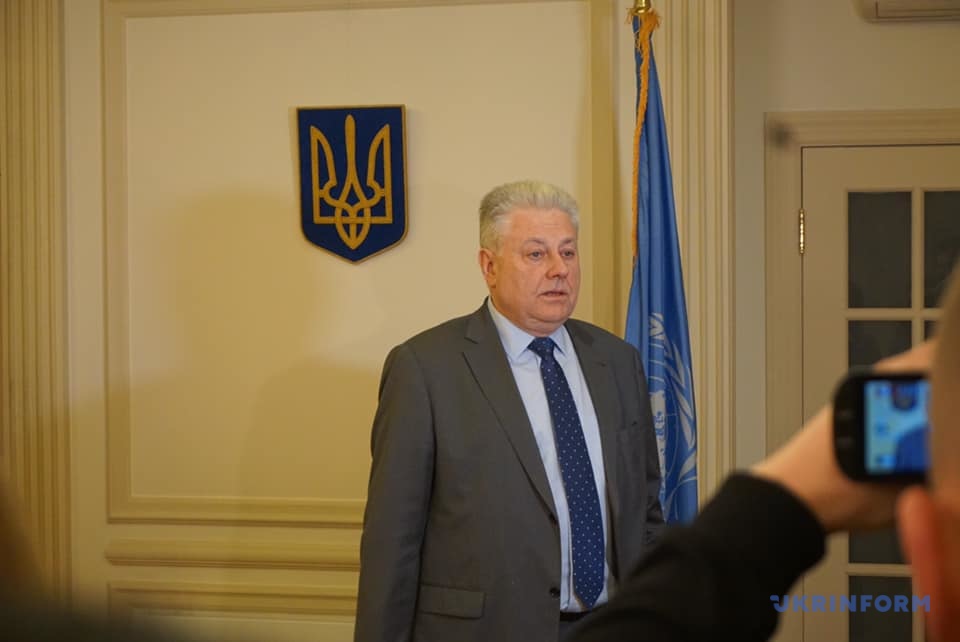 WE WILL RETURN TO THE PEACEKEEPING MISSION IN DONBAS SOONER OR LATER
Q: How relevant is the question of the introduction of a UN peacekeeping force in Donbas? They don't seem to be talking about it now?
A: This topic is now no less realistic than two or five years ago. The fact is that there was a lot of rhetoric, but not enough action. We have not yet submitted to the Security Council a draft resolution that has already been written, no matter that it will not suit Russia.
This can be explained by the fact that politicians and diplomats are well aware that it is almost impossible to reach such a decision on our terms, and doing what will suit Russia alone does not make sense.
At some stage, even talk of peacekeepers stopped. The issue was raised while U.S. Special Representative for Ukraine Kurt Volker was working. He also talked about it with Russian presidential aide Surkov.
But we can to this question. According to Foreign Minister Vadym Prystaiko, if the Minsk agreements do not work at all, we will return to Plan B - raising the issue of the UN peacekeeping mission. I think that at some stage, we will still have to submit a respective project for consideration by the Security Council and see what the reaction will be.
NIKKI HALEY WAS UKRAINE'S BIGGEST DEFENDER
Q: With which diplomats in the UN do you maintain a friendly relationship?
A: Almost everyone… But if you want, I would call former U.S. Permanent Representative Nikki Haley (in 2017-2018). It was a real find for Ukraine. Although she was not a diplomat and worked as Governor of South Carolina prior to her appointment in the United Nations, she was deeply sympathetic to Ukraine and has actively supported us from the very beginning. She was Ukraine's biggest defender in the UN Security Council and in the UN in general. She left, but I hope she will have a bright political future.
Q: New York is known to be the world's cultural capital. You, as far as I know, are fond of rock music. How do you realize this hobby?
A: Very simple, sometimes I attend rock concerts. There are some tours here every night.
I am a fan of small clubs because firstly, tickets are cheaper there, and secondly, beer is better (laughs). At the Madison Square Garden in downtown Manhattan, a ticket costs a minimum of $150-200 for the cheapest seat and $25 in a small club...
Q: What was your last trip to the concert?
A: Two months ago, I was at a concert of the old once very famous British band UFO Together with them performed a "warm-up" band Last in Line. The name says nothing, but the band consists of members of the band of legendary Ronnie James Dio, who died almost a decade ago. The group remained and decided to continue his business.
Volodymyr Ilchenko, New York