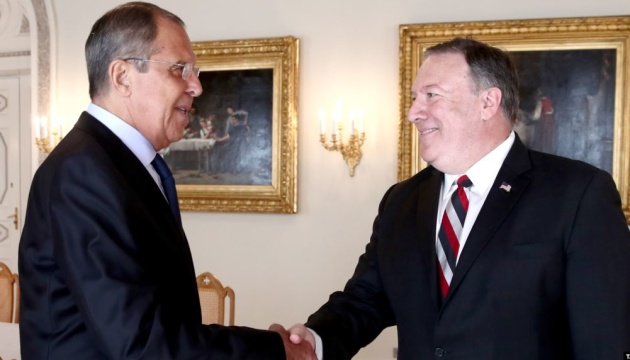 Pompeo, Lavrov to discuss situation in Ukraine after Normandy format meeting
U.S. Secretary of State Mike Pompeo will meet with Russian Foreign Minister Sergey Lavrov in Washington on December 10 and discuss the situation in Ukraine.
"Russia's foreign minister will visit Washington next week for talks with Secretary of State Mike Pompeo," U.S. officials said Friday, AP reports.
The officials said Pompeo and Lavrov would discuss arms control, the situations in Ukraine and Syria and other issues related to tense U.S.-Russia relations.
ol