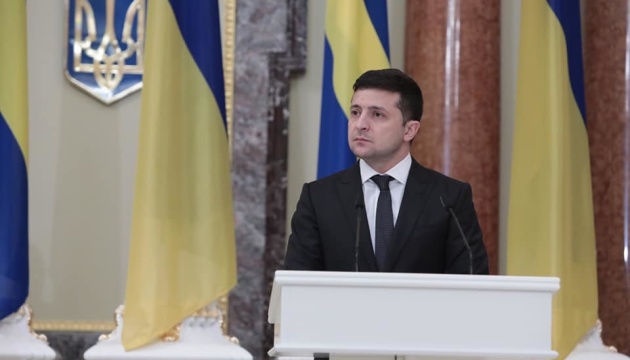 Zelensky to speak in Paris about new Ukraine-Russia prisoner swap
Ukrainian President Volodymyr Zelensky has said he intends to raise the issue of a large-scale Ukraine-Russia prisoner swap at a meeting of the leaders of the Normandy Four countries so that all Ukrainians could see in the New Year at home.
He said this at a joint press conference with Swedish Prime Minister Stefan Lofven in Kyiv on Wednesday.
"We have returned our seamen, political prisoners, but not all of them. I would like our people to see in the New Year with their families at home in Ukraine. So this humanitarian [issue] is important to me. This is a personal issue for me. I really want a large-scale exchange, which is called 'all for all,'" Zelensky said.
In addition, he recalled that the security situation in Donbas would be discussed at the summit.
"If both sides want to end the war, let's say like this, if all sides want to end the war, as we want it to be, then we can achieve serious results regarding the complete withdrawal of all troops and illegal weapons," Zelensky said.
He stressed that he would like to understand "at least the framework of all these terms."
The possibility of holding local elections and the issue of how they are held will also be raised in Paris, Zelensky said.
He emphasized that these elections should be held in accordance with Ukrainian legislation, with the representation of all Ukrainian parties, with the participation of Ukrainian and foreign observers and Ukrainian media representatives.
"The communique [of the Normandy Four summit] was discussed back in September by representatives of all parties. Time has passed and many things have changed, so the agenda will really include issues that are in the communique, but I'm waiting for more detailed answers. Because the answers are just words, and we want action, as I said, action with terms," Zelensky said.
The leaders of the Normandy Four countries are due to meet in Paris on December 9.
op