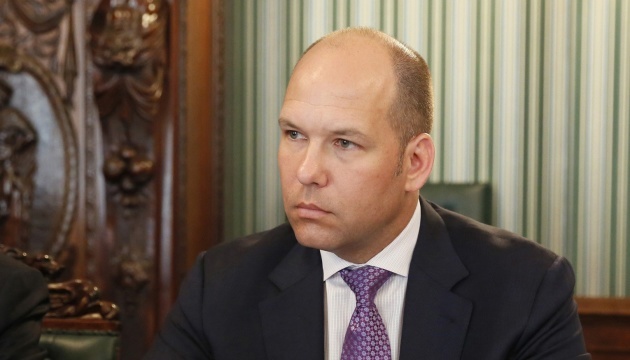 UWC calls on Ukraine's peace talks to take place in transparent manner
The Ukrainian World Congress (UWC), ahead of the upcoming Normandy Format meeting, once again stressed that Russia must be compelled to end its military aggression against Ukraine and called on Ukraine's peace negotiations to take place in a transparent manner.
The relevant statement of the UWC has been published on its website on December 1.
"We are deeply concerned that the upcoming Normandy Format talks in Paris could be guided by the self-serving interests of different parties. As such, we call on Ukraine's peace negotiations to take place in a transparent manner with the participation of all parties that will enable Ukraine to protect the best interests of its state and people," stated UWC President Paul Grod.
The UWC also called on the Normandy Four leaders "to establish a clear road map and timelines for peace, and Russia's liability to rebuild the war-torn region and pay reparations to the hundreds of thousands of Ukrainians who have suffered from Russia's senseless war against Ukraine."
The UWC reminded that "for more than five years, Russia and its proxies have been waging a bloody war against Ukraine, having invaded and occupied parts of Ukraine's eastern Donbas region, after annexing Crimea in 2014. Russia's war in Ukraine has resulted in over 13,000 deaths, 30,000 wounded and 1.5 million internally displaced people, and it continues to this day."
As Ukrinform reported, the leaders of Ukraine, Germany, France and Russia will meet on December 9, 2019, in Paris for their Normandy Format talks. This will be the first meeting of President of Ukraine Volodymyr Zelensky with President of the Russian Federation Vladimir Putin.