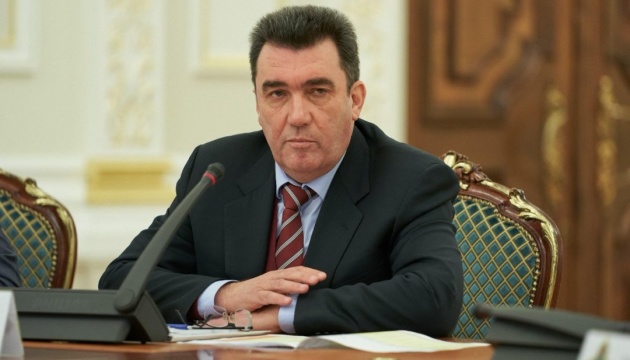 NSDC secretary not confirming Ukraine's readiness for direct talks with 'LPR/DPR'
It is currently impossible to say that Ukraine will agree to direct negotiations with the leadership of terrorist organizations "DPR" and "LPR," Secretary of Ukraine's National Security and Defense Council Oleksiy Danilov has said.
He said after at a panel discussion "Ceasefire and Disengagement of Troops in Donbas: Security and Humanitarian Aspects" when asked to comment on a statement by Russian Foreign Minister Sergei Lavrov about the need for a direct dialogue between the Ukrainian president and the "DPR/LPR" authorities.
"Let's understand what Lavrov means by the phrase 'the authorities of Donetsk and Luhansk.' Who? I'm a person who is still registered in the city of Luhansk, and when it comes to elections, many things, I would like to understand whether anyone will talk to me. So, of course, our opponents, our enemies will do everything so that we could resort to some relationship with them. […] Here we have to understand with whom, and whether they can answer for their words, whether they have such powers. The situation is quite complicated. We need a Normandy Format meeting. I'm sure that President Volodymyr Zelensky will not take any steps that will not benefit our country," Danilov said.
He reiterated that Ukraine very much needs a Normandy Format meeting so as to directly address some questions to Russian President Vladimir Putin.
op