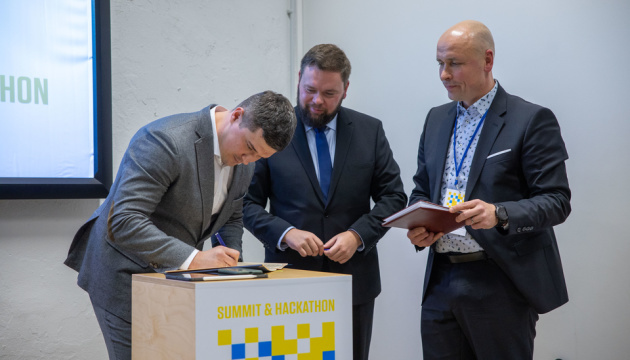 Ukraine, Estonia sign memorandum on cooperation in IT sector
Ukrainian President Volodymyr Zelensky and his Estonian counterpart Kersti Kaljulaid attended the Digital Society Sandbox forum in Tallinn on November 26 at which the IT ministers of both countries signed a memorandum on cooperation in the IT sector.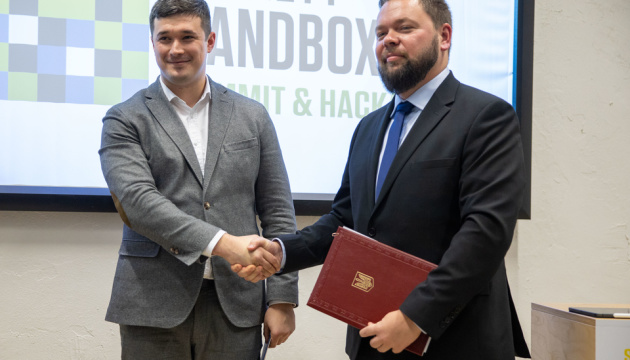 At the Estonian-Ukrainian Digital Society Sandbox forum, which was held as part of Zelensky's official visit to Estonia, Ukraine's Minister of Digital Transformation Mykhailo Fedorov and Estonia's Minister of Foreign Trade and Information Technology Kaimar Karu signed a memorandum on cooperation between the two countries in the electronic sphere.
It was agreed at the meeting that Ukraine and Estonia would hold six hackathons by 2024 to solve 12 problems in the field of digital technologies. The nearest Ukrainian-Estonian hackathon is to be held in Odesa in June 2020.
Prior to that, President Zelensky familiarized himself with the e-Estonia e-governance system in Tallinn. Zelensky stressed that Ukraine is implementing a similar project – "The State in a Smartphone." He also tested the KISS system (Keep It Simple and Short), a service that simplifies the submission of information in Estonia's electronic services system.
op