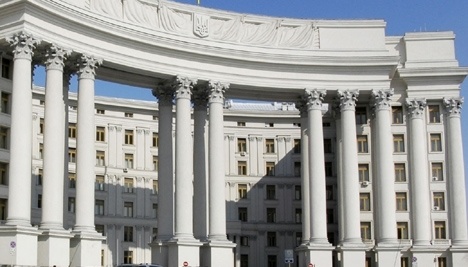 Ukraine calls on Palestine and Israel to de-escalate conflict
Ukraine is watching with concern the development of the situation related to rocket attacks from the territory of the Gaza Strip and response strikes by the IDF.
Ukrainian Foreign Ministry spokesperson Kateryna Zelenko said this at a briefing, answering questions regarding the escalation of the situation around the Gaza Strip, the press center of the Ministry of Foreign Affairs of Ukraine reports.
"We consider the shelling of the civilian population absolutely unacceptable. We call on the parties to the conflict to de-escalate in order to protect civilians," Zelenko said.
As reported, Israeli forces killed a top Islamic Jihad commander in an air raid on his home in Gaza City, unleashing a new spiral of violence.
Shortly after the attack on Tuesday morning that killed Bahaa Abu al-Ata and his wife, salvos of rockets were launched from Palestinian groups in the besieged Gaza Strip into Israel.
In response to the rocket barrage, Israel launched dozens of air raids on Gaza. So far, 32 Palestinians have been killed in the bombardment, according to health officials and medics.
ish