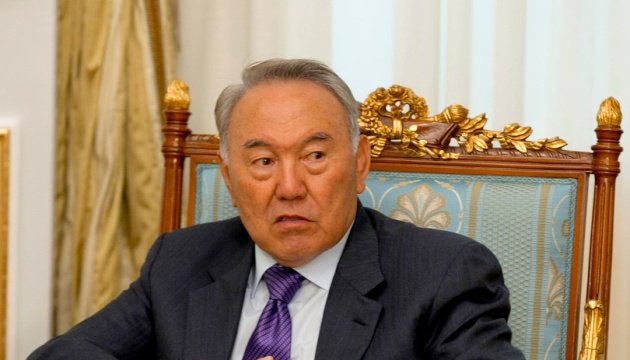 Kazakhstan can become platform for Zelensky-Putin meeting
First Kazakh President Nursultan Nazarbayev has offered Ukrainian President Volodymyr Zelensky to meet with Russian President Vladimir Putin in Kazakhstan.
Nazarbayev said this at the fifth annual meeting of the Astana Club political forum in the Kazakh capital on Tuesday, the Kazakh international news agency Kazinform reports.
"I believe that there is a need for a separate, personal meeting between the presidents of Russia and Ukraine. I discussed such a one-on-one meeting. It seems to me that the time is right for it. I have already received Zelensky's consent to a one-on-one meeting. I have informed the Russian president of that. If they need a neutral platform I suggest Kazakhstan," he said.
As reported, Nazarbayev and Putin held a telephone talk on Monday, November 11.
Nazarbayev held talks with Zelensky in Tokyo in October.
ish