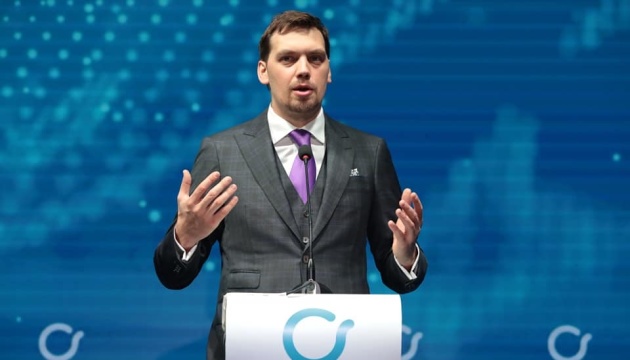 Honcharuk calls on MPs to consider four land bills
Ukrainian Prime Minister Oleksiy Honcharuk has called on people's deputies not to delay with the adoption of a number of laws, according to an Ukrinform correspondent.
"Today it is important to emphasize certain priorities, which the government would like the Verkhovna Rada to consider as a priority as well. First of all, we have a package of bills that regulate land relations. Even if we abstract from the consideration of the bill canceling a moratorium [on farmland sales] and the land market, we have at least four bills to consider. This is deregulation in land relations, a system of transparent electronic auctions regarding the rights to land and land plots. They themselves don't open the market but are important," Honcharuk said.
He also urged parliamentarians not to delay the bill regulating relations and improving procedures to counteract raider attacks in land relations. The prime minister asked MPs to approve a bill on national geospatial data infrastructure that will help create a modern information system for geospatial data. According to Honcharuk, bills on land use planning and defense procurement are also important.
He also asked the parliament to pass a law restarting the authorities as soon as possible, because, in his opinion, this will help quickly continue reforms in government agencies.
op